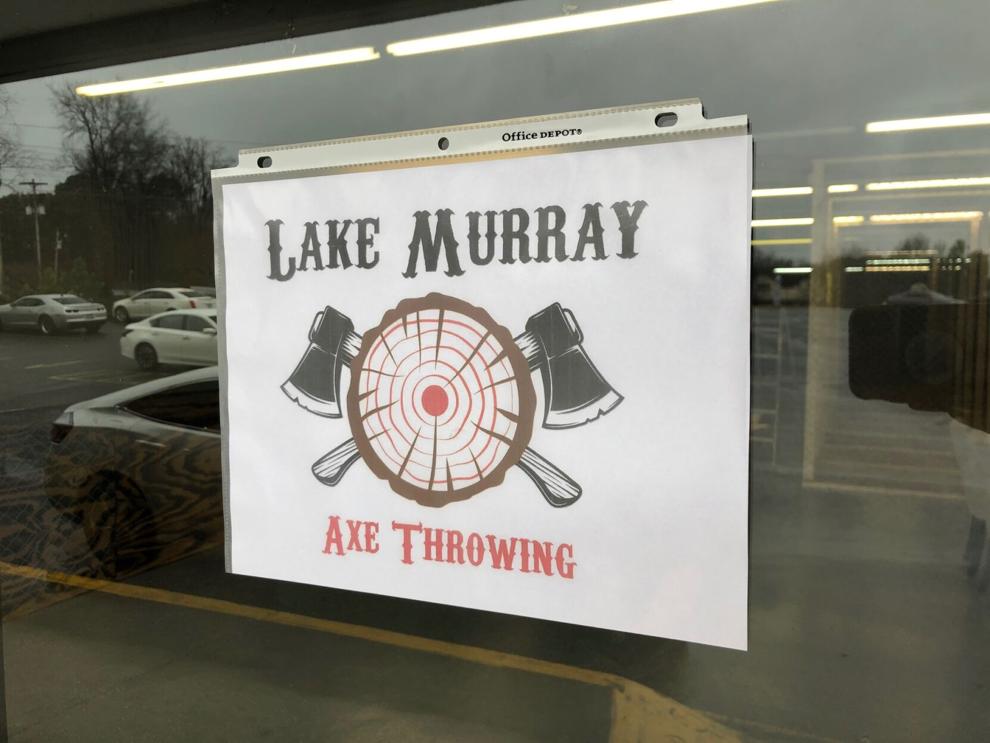 Doug Ames, owner of Brooklyn Express Pizza, has recently begun a new business venture.
Ames said when he saw a vacancy open two doors down from his Irmo location in Friarsgate Plaza, he decided to utilize the space for a new business that will work hand-in-hand with Brooklyn Express.
Lake Murray Axe Throwing will offer 20 beers on tap, a full food menu including pizza, pasta and wings, and 10 lanes for axe throwing. According to Ames, customers will be able to order meals from a server while remaining at their lanes, the orders will be prepared at Brooklyn Express just several feet away, then brought over to them.
Ames said he chose axe throwing due to its growing popularity, but wanted to make sure he put his own spin on it. "It's everywhere now, it's on ESPN. It's a huge trend," he said. "But all the places we've looked at and that have been around, they don't have food. When I found out this place was available come January 1, I talked to Gene (manager) and said, 'Do y'all want to do it?' We said you know what, let's do it. So here we are."
The concept is simple: throw an axe to hit a wooden target at the end of the lane. No prior axe-throwing experience is required. All guests must sign a waiver to participate.
The 3,100 sq.-ft. space has come together in about 20 days, according to Ames. Manager Gene Kolb said he has done much of the construction himself, including building the lanes, wood burning on the bar front, and painting.
The business will open with 10 lanes available, but Kolb said they have room to build more, if necessary. "It could probably go up to 15 or 20," he said. Lanes can be rented for one hour at a time, with a maximum of four people per lane, and $20 per person. Ames has plans to bring in a pin ball machine and shuffle board for kids. Tables and bar stools will also be available for groups to sit and eat.
Brooklyn Express customers who have walked over to see the new space have loved the concept thus far, according to Ames. "The response has been absolutely wonderful," he said.
The business is opening Feb. 18 at 4 p.m. Ames said the first 50 people who rent a lane will receive a free pizza and half off beer. Memberships will be available for $99 a year, which will include discounted beer, food and lane rentals, and a free mug.
Lake Murray Axe Throwing is located at 7949 Broad River Rd., Irmo. The business is currently hiring. Anyone interested should visit Brooklyn Express Pizza (also at 7949 Broad River Rd.) to fill out an application. All applicants must be 18 or older. 
Updates can be found on Brooklyn Express Irmo's Facebook page. Ames said Lake Murray Axe Throwing will have its own Facebook and website soon.