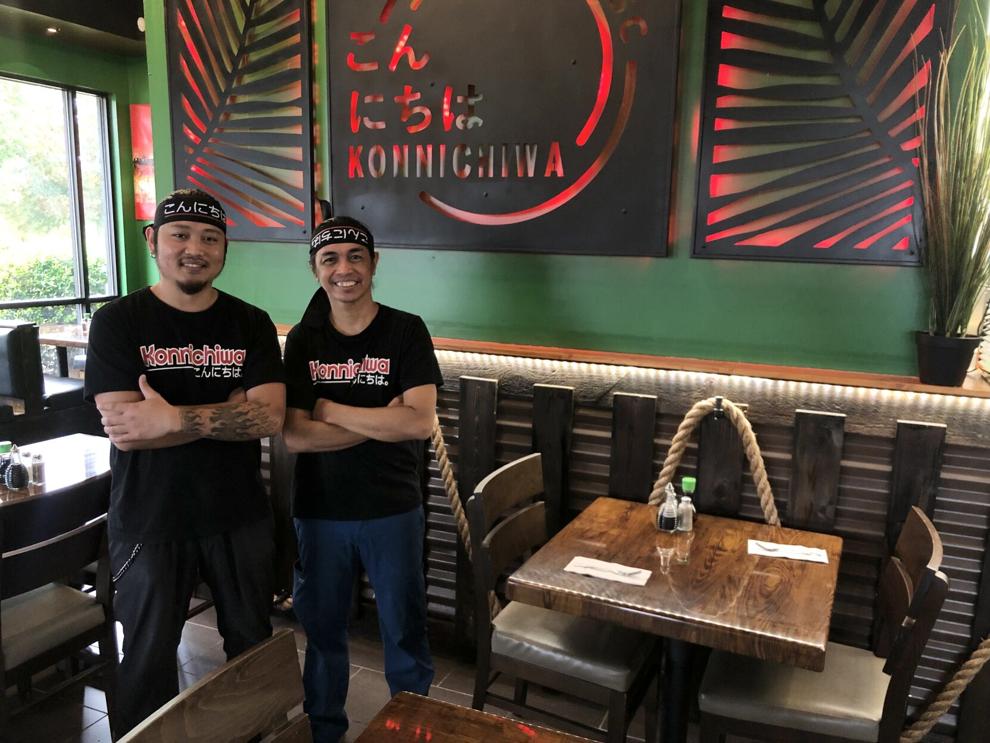 Drivers going down Sunset Boulevard in Lexington may have recently seen a new business sign in McCauley Square. Konnichiwa Steak, Sushi & Bento held its official opening last week.
The Lexington Konnichiwa is the first location in the Midlands. The family-owned business has other stores in Boiling Springs, Moore, Florence, Winston-Salem, Charlotte, and Ohio.  Co-owner I Wayan Nika Aditya, who goes by Niko, said they strive to provide a memorable experience to customers through their Japanese food and modern aesthetic.
"We offer unique sushi here," he said. Each Konnichiwa location features a few special sushi rolls with names specific to the area. Lexington's store has options like the Gamecock and the Tiger Clemson rolls, among more than 45 total sushi roll varieties. Niko said they are working on a "sunset roll" to acknowledge their Sunset Boulevard address. 
In addition to sushi, the restaurant offers hibachi rice bowls, Bento boxes, soups, salads, and desserts.
The look of the building is meant to be original and modern, according to Niko. When the family opened the Charlotte location, he said they added a motorcycle from 1975 as a permanent fixture. Niko said they are currently looking for a Harley Davidson from the 70s or 80s to add into the Lexington location. They also incorporate paintings that are all imported from Bali. The abstract art can be seen on nearly every wall of the restaurant in a variety of warm colors. Niko said those pieces were purposefully chosen to resemble a sunset, also as a nod to their address. 
'Konnichiwa' was chosen as the name of the restaurant to help it become more recognizable to customers, according to Niko. "We want everybody to be familiar with our name of the restaurant, and that means 'hey,' 'hello,' and if you want to say something in Japanese, you can say 'konnichiwa,'" he said. "It's easy for customers to remember."
The Lexington location is open from 11 a.m. to 10 p.m. every day, located at 5086 Sunset Blvd. Learn more about the business on Konnichiwa's Facebook page.