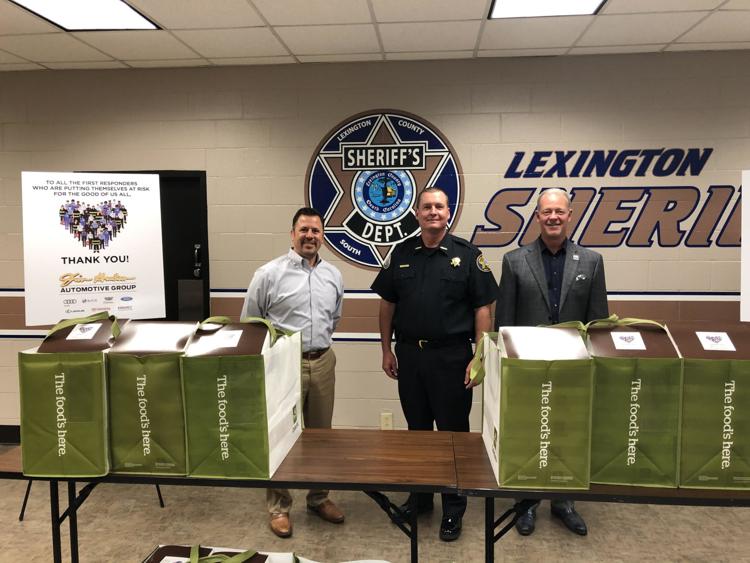 There were 150 Lexington County deputies who were treated to a free Panera box lunch Wednesday, as a gesture of gratitude from Jim Hudson Automotive Group.
The company recently launched a new initiative called Jim Hudson Cares. The initiative was created within the past month in an effort to thank front line workers amid the COVID-19 pandemic, including those in the medical field and law enforcement.
In addition to LCSD, Jim Hudson Cares has also provided meals for employees of Lexington Medical Center, Prisma Health, Dr. Ruben Mayer's Office, and members of the Richland County Sheriff's Department.
Company president, Keith Hudson, said Jim Hudson Automotive Group has continued to put employees, customers, and the community first throughout its 40 years of operation.
"During the COVID-19 pandemic, that hasn't changed. Columbia is a special place and we have so many healthcare workers and law enforcement agencies that are daily putting themselves at risk to protect us," he said. "We decided to create the Jim Hudson Cares initiative and provide these workers with a meal from Panera Bread as just a small token of appreciation for all that they do. We as a business feel it is our responsibility to support and give back to our community and these men and women in healthcare and law enforcement are owed a debt of gratitude for all the hard work they have given."