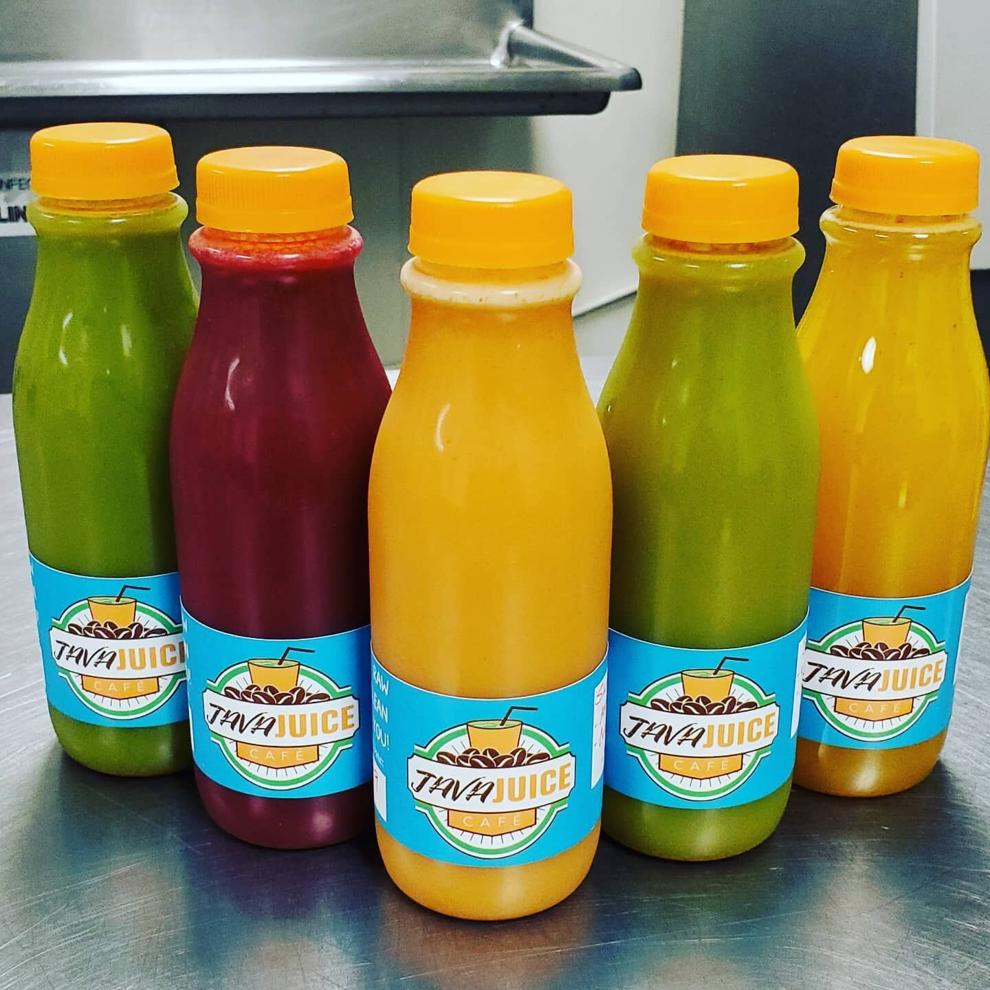 Columbia couple Carlos and Amanda Dawkins launched Java Juice Cafe just over a year ago. The organic juice bar business has experienced great success and garnered a loyal customer base as the truck has been at Columbia's Soda City Market nearly every Saturday. The couple recently decided it was time to take their business to the next level.
Java Juice will soon have its first brick and mortar location, in the former Vista Nutrition spot at 504 Gervais St. Carlos said they wanted to find a space in downtown Columbia to continue offering their products.
"There really aren't very many juice bars in Columbia. I just wanted to be able to provide that service to the community," he said.
The store will offer a variety of drinks from cold pressed juices and fresh smoothies, to coffee and hot teas. Their seasonal feature will be an apple cider, available hot or cold, made with 100% juice from several kinds of apples.
One of the more recent signature drinks, according to Carlos, is the "sweet greens," which features apple, lemon and kale. "Some say it tastes like a popsicle, others say a candy apple. You'll have to be the judge of that," said Amanda.
Despite the amount of companies that have struggled during COVID, the success of the Java Juice truck has been an immense encouragement for the Dawkins.
"Glory be to God, all praises go to Him," Amanda said. "There definitely were a lot of trials and tribulations we had to go through, which helped us grow. We got the experience of us doing it by ourselves."
Carlos said it has been a matter of endurance and perseverance. "It's not an easy game but as long as you have the support from the community, it's the made this process a lot more joyful," he added.
Java Juice will be open from 7 a.m. to 7 p.m. Mondays through Fridays, 10 a.m. to 4 p.m. Saturdays, and closed Sundays. The couple plans to scale back the juice truck's presence during the winter while they work to get the store in motion.
The Gervais Street location has a projected opening date around the first week of November. Additional updates will be announced on the Java Juice Facebook page. The Dawkins will be seeking to hire experienced baristas and juicers for their new location. Anyone interested in applying may send their resume to contactus@javajuicesc.com.