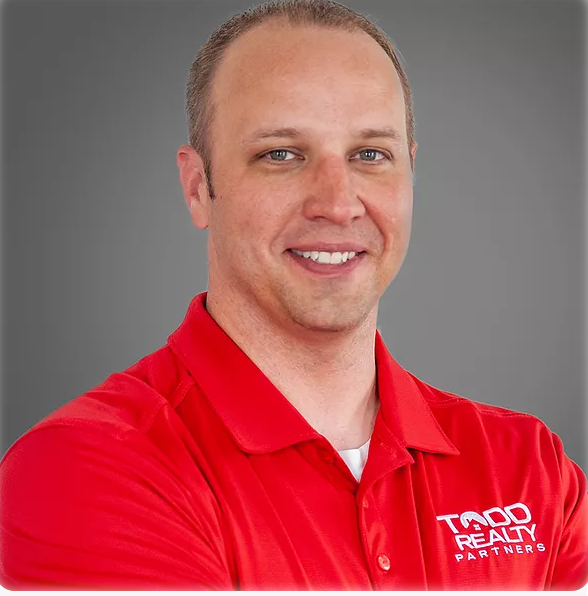 Invest In Veterans Week was established in 2019 to honor aspiring and established veteran business owners and their contributions to the economy.
The Lexington Chamber and Visitors Center encourages residents to support veteran-owned businesses during National Invest In Veterans Week, which is held each year March 1 through 7.
Todd Lyle, owner of Todd Realty was born into a military family, as his father served in the United States Army for 26 years.
"I was born at an Army hospital in Bremerhaven, Germany and I lived in Europe the first couple years of my life. Sadly, I don't remember any of it, lots of cool photographs," Lyle said. "But we moved from Europe to Augusta, Georgia where I lived until about 1984 and then I moved to Lexington and pretty much been there ever since."
Lyle graduated from Lexington High School and went on to attend the Citadel in Charleston.
"I wasn't quite sure whether I wanted to sign up and serve in the military or not but being at a military school, that opportunity was available to me and after 9/11 happened I went down to the recruiters office and said 'hey I want to do my part' and that was almost 20 years ago," he said.
Lyle recalled telling the recruiter as a junior at the Citadel that he had a background in engineering but wasn't sure where he could find his fit in the Army.
"He said 'you would probably do really well on the AFAST test' and I said 'what is that?' and he said it's an aviator flight aptitude skills test," Lyle said. "I did really well on that test... I had the pleasure of going down to Fort Rucker and going to Initial Entry Rotary Wing School and becoming a helicopter pilot."
Lyle received his undergraduate degree from the Citadel in civil and environmental engineering and worked for an engineering firm for a few months before attending flight school.
"I was working at a firm in Lexington during the initial boom of land development so there was a lot of subdivision design and I was naturally around real estate and I did not quite like the part of being on the computer all day," he said. "I wanted to do more interaction with folks so that naturally morphed into working with some developers and eventually enjoyed seeing how the subdivisions were put together, but actually it was more fun to work with end products and homes."
During the crash of the housing market in 2008, Lyle decided to hit the books again and received a law degree. He said he shifted back into real estate after law school and said having a law degree has worked to his advantage as a realtor.
Lyle opened Todd Realty Partners in 2018 with his longtime friend, Todd Carnes.
"We have about 9 or 10 agents now," he said. "We are very much proud of our time and our energy spent in the Midlands... Lexington is what we call home. We are very in-tune with what's going on and stay up to speed with planning commission and plans for the growth, which we hope it stays very professional and well thought out."
While Lyle is in real estate full time these days, he still serves in the Army National Guard one weekend per month, or as needed.
Additional information about Todd Realty Partners is available by phone at (803) 960-8361 or online.
Community members and organizations can support Invest In Veterans Week by:
Promoting veteran owned businesses on social media
Buying from veteran owned businesses
Hosting a workshop for aspiring veteran entrepreneurs
Nurturing veteran startups - grants, fundraisers, complimentary services
Partnering with a veteran owned business
Mentoring a veteran entrepreneur
Promoting National Invest In Veterans Week via social media using #nationalinvestinveteransweek