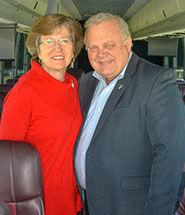 Invest In Veterans Week was established in 2019 to honor aspiring and established veteran business owners and their contributions to the economy.
The Lexington Chamber and Visitors Center encourages residents to support veteran-owned businesses during National Invest In Veterans Week, which is held each year during March 1 through 7.
Buddy Young opened Capitol Bus Lines with a friend of his from the University of South Carolina in 1981 which later evolved into Capitol Tours. 
Prior to owning a business, Young served in the South Carolina Air National Guard for 20 years from 1977-1997. 
"I flew fighters there, I flew the A-7, D and K models up until 1983 and then from '83 until I retired in '97 I flew the F-16 A and C models," Young said. "I grew on that side of town and I would see those airplanes flying over the house and I would tell my dad 'one day I'm going to do that,' and it was just a childhood dream goal that I pursued."
Young said once he was old enough he went to McEntire Joint National Guard Base for information on how to get involved and went on to check off the list of requirements needed to become a fighter pilot. 
"I went through that list and accomplished them all and was fortunate enough to be selected to go to Air Force pilot training and come back to McEntire for a flying career, it was fun," he said.
In his years as a fighter pilot, Young traveled all over the place on numerous missions.
"I went to pilot training at Laughlin Air Force Base in Del Rio, Texas, from there I went to fighter lead in school at Holloman Air Force Base in New Mexico and from there I went to Tucson, Arizona to A-7 combat air crew training and then came back to McEntire," he said. "Once at McEntire we did numerous deployments mainly to Europe until I guess it was 1990 when we got called and sent to Iraq for Operation: Desert Storm and I was there in '90 and '91 in Iraq then came back home in late May of '91."
The stories of Young's travels are vast, but he shared the two that are his most memorable. 
"The most memorable part is seeing the muzzle flash come out of guns that are pointed at you and seeing the smoke trail coming off the end of a service air missile that's coming towards you," Young said. "My favorite memory of all days, I guess is the people that I got to work with and get to know."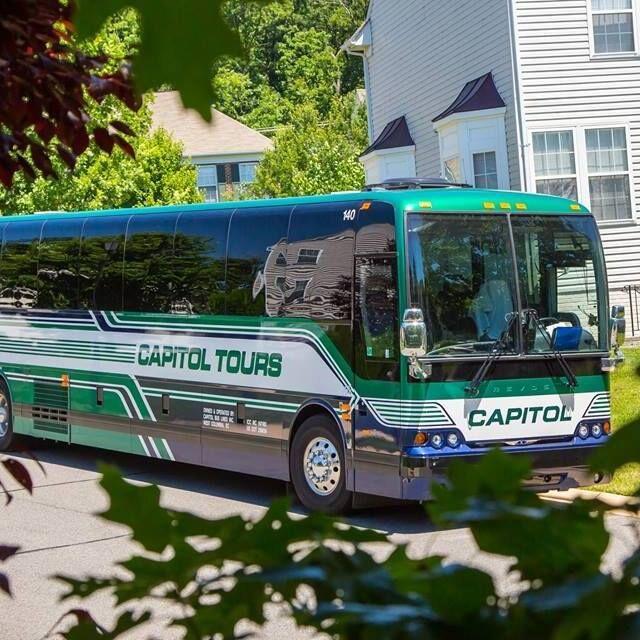 Once he completed his time as an airman, Young continued to work on his business in an effort to help the community. "There wasn't a charter bus company in [the] Columbia area at the time and we started that and it has become a wonderful family business for going on 40 years now," he said.
Capitol Tours offers charter buses for group tours and trips. The buses are used for school trips, business/corporate trips, senior citizen groups, churches, musical groups and more.
The buses offer a variety of seating arrangements for 36-55 passengers. Amenities on the buses include: high back reclining seats, climate controlled systems, overhead reading lights, audio/video/PA systems, satellite TV, restrooms and overhead storage. Capitol Tours also has ADA accessible coaches available.
Additional information about Capitol Tours is available online.
Community members and organizations can support Invest In Veterans Week by:
Promoting veteran owned businesses on social media
Buying from veteran owned businesses
Hosting a workshop for aspiring veteran entrepreneurs
Nurturing veteran startups - grants, fundraisers, complimentary services
Partnering with a veteran owned business
Mentoring a veteran entrepreneur
Promoting National Invest In Veterans Week via social media using #nationalinvestinveteransweek