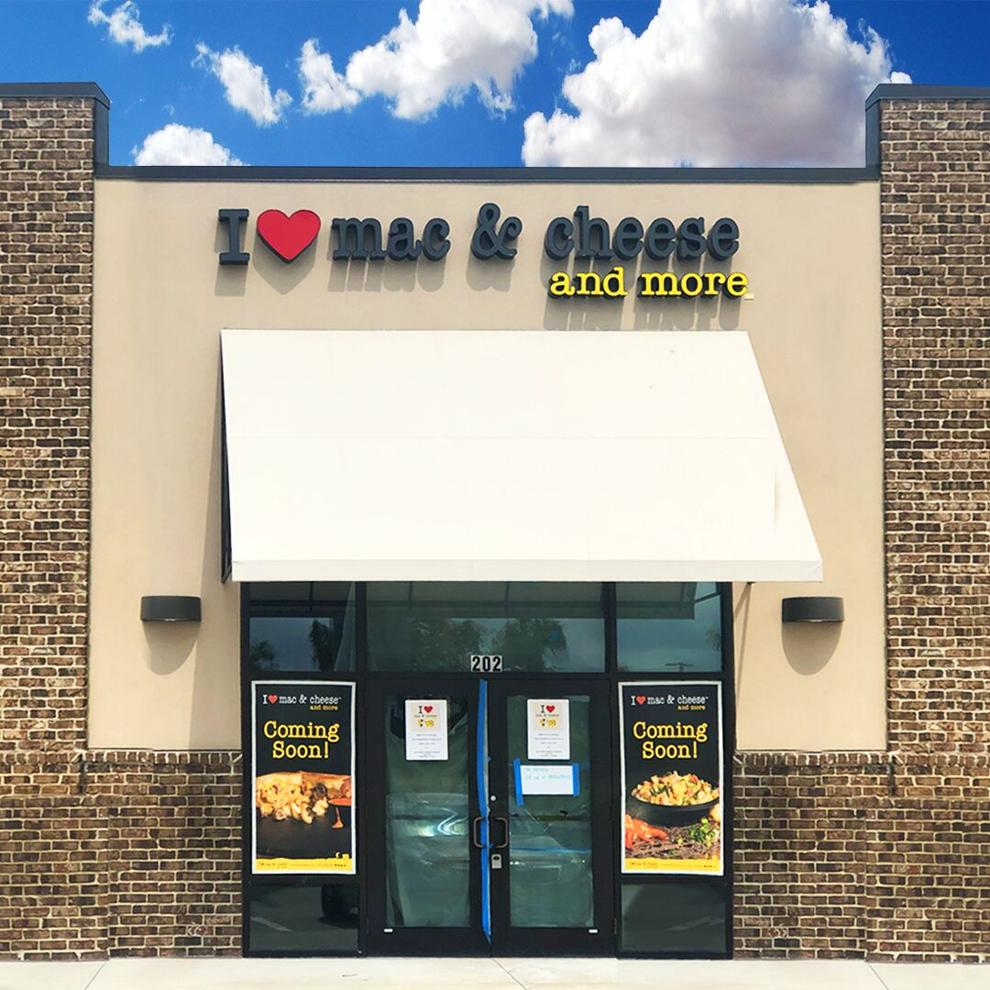 Lots of cheesy goodness is coming to the Midlands in just over a week.
I Heart Mac & Cheese will be opening its first location in South Carolina at 1033 Roberts Branch Pkwy., Suite 202, in the northeast Columbia/Blythewood area. The fast-casual restaurant specializes in build-your-own mac and cheese bowls and grilled cheese sandwiches.
According to director of marketing Matt Pappas, I Heart Mac & Cheese offers signature bowls like lobster mac and cheese, chicken Parmesan, and the short rib philly. Grilled cheese sandwich specialties include the Cuban with sourdough, pulled pork, ham, swiss cheese and dill pickles. One item called "the best of both worlds" is a sourdough grilled cheese sandwich with mac and cheese inside, accompanied by short rib barbeque sauce, white cheddar and cheddar cheese. Mac bites are also a popular menu item, according to Pappas, available in classic, buffalo and pepperoni.
Customers looking to indulge in a dessert can choose between fried cheesecake bites with a chocolate, strawberry or caramel dipping sauce, or a "cup of cookies" with mini cookies baked in-house daily.
The restaurant also has gluten free, vegan and vegetarian options.
Preparations are coming together inside the store, and Pappas said the Columbia location, owned by franchisee Mita Patel, will hold its grand opening September 22. Customers who visit the restaurant on opening day will have the chance to win free mac and cheese for a year, a $25 gift card, or a free order of mac bites.
Pappas said the team is looking forward to the Columbia location's opening. "It's super exciting for us, as we welcome new franchisees to the I Heart Mac & Cheese family," he said. "Mita Patel's store is just a great partnership and we're excited for her future and the success of her new restaurant."
Additional information can be found on the I Heart Mac & Cheese Columbia Facebook page.