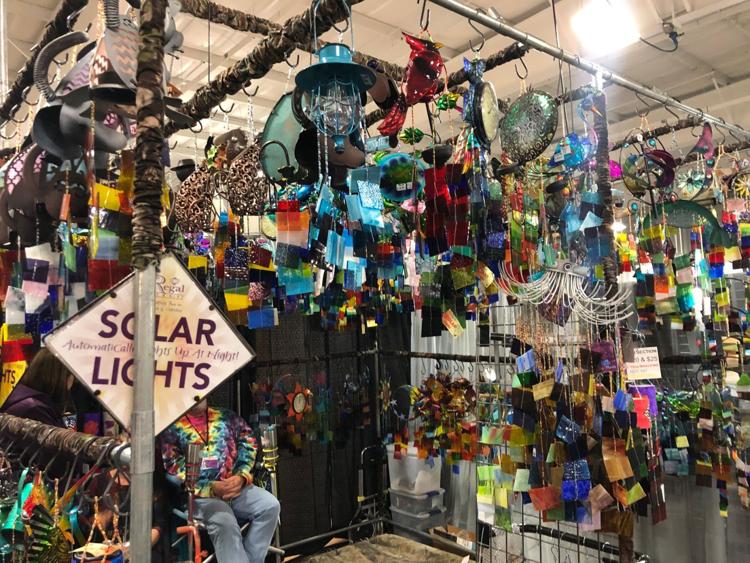 More than 150 artisan vendors from across the country could be found Saturday at the South Carolina State Fairgrounds in Columbia.
The annual Craftsmen's Spring Classic offers everything from the expected items like paintings, seasonal wreaths and jewelry, to the unexpected like wine slushies, dog clothing, and t-shirts dyed from mud. 
Many guests attend the event every year, while others had never been before. Kim Dinh, who came to the craft show for the first time this year, said she found many interesting items. 
"I was actually surprised by the amount of vendors and the diversity and quality of the products they offered," she said. "It's great to support the local and traveling vendors versus a big box store." Dinh said she'd definitely come back to another show, like the Christmas Classic held in November.
Laurie Kennedy, owner of Kennedy Kreations, is a vendor form North Carolina who sells her products for a greater purpose than a profit. A portion of sales from three of her jewelry collections to go the corresponding nonprofits they represent. 
She first made a bracelet with puzzle piece shapes years ago, then learned of the puzzle piece's significance as a representation of autism awareness. "It led to this connection that people have with jewelry," she said. "It led to other themes like butterflies and ribbon, and the cross collection." Now, Kennedy gives a portion of her sales from her puzzle collection to the North Carolina Autism Society, her cross collection to Greensboro Urban Ministry, and her ribbon collection to the American Cancer Society. 
The Craftsmen's Spring Classic will continue Sunday from 11 a.m. to 5 p.m. Tickets are $8 for adults, $1 for children six to 12, and free for children under six. More information can be found on the event's website.