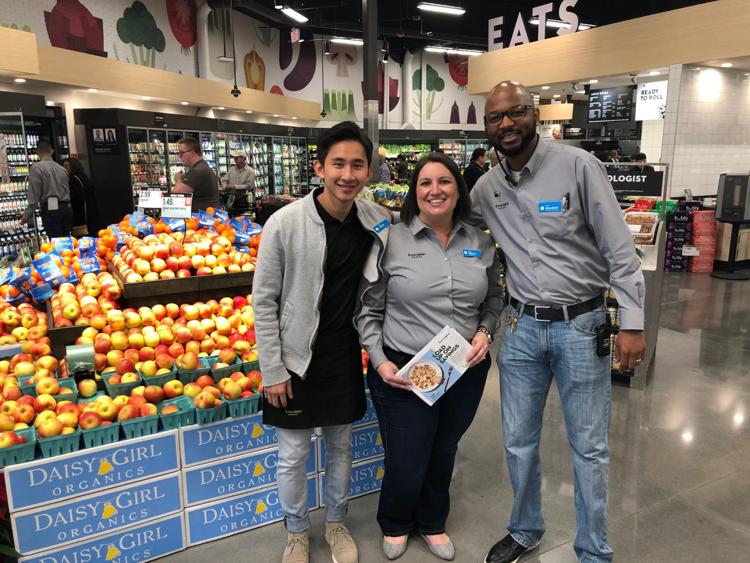 There's a new grocer that opened Wednesday morning in the Lexington Marketplace shopping center. GreenWise - a Publix-owned market - offers natural, organic, and specialty products.
According to Media and Community Relations Manager Kim Reynolds, shopping at GreenWise is more than just making a quick trip to a grocery store. "Our departments are what we call 'experience zones.' It' all about coming here and discovering new food items, trying things you haven't tried before, we want it to be a community gathering place," she explained.
Rather than feeling rushed to get in and out of the store, GreenWise is set up to invite customers to take their time, and even stay for food and drinks. Made-to-order burrito bowls, sushi, pizza, and artisan sandwiches are just a few options customers can order from different food stations. Then, guests may take their dishes to-go, or stay and eat at the bar and dining area. Bar options include wine, beer, and kombucha all pre-bottled and on tap.
The Lexington GreenWise Market is only the fourth in the country, and the second in the state, after Mount Pleasant. Local artist Wayne Rogers created a colorful 48-panel art piece near the store's registers to represent Lexington's diversity and community.
Reynolds said the market is meant to complement Publix grocery stores, not compete with them. "We want it to complement your shopping you're already doing at Publix, or for some shoppers, this will become their primary market. There's really something here for everybody, and lots of prepared food made fresh," she added.
Customers are encouraged to sign up for the market's rewards program at Greenwisemarket.com. According to Reynolds, when signing up for rewards, customers choose one of two local non-profits that will receive a portion of their sales. The current charitable organizations are Harvest Hope Food Bank, and Keep the Midlands Beautiful.
GreenWise Market is located at 5336 Sunset Blvd., Suite A. More information can be found at greenwisemarket.com.