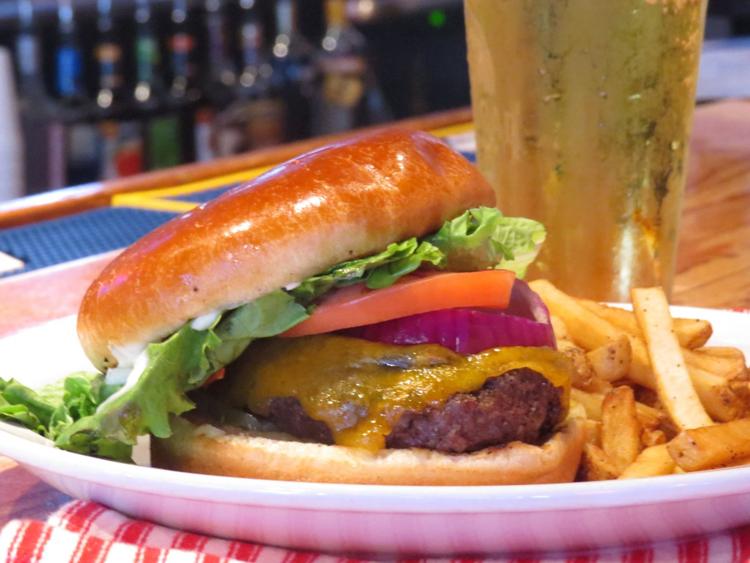 Owner of Goodfellas Grill & Bar, Carla Trotter, has been planning to reopen her business at the store's new location for quite awhile. Now, with the recent mandate from Governor Henry McMaster to close all dine-in services due to COVID-19 concerns, Trotter decided she still wasn't going to let the setback keep her from it.
Goodfellas was formerly located in the Lake Murray shopping center beside BI-LO in Lexington for five years. A new stand-alone building was built for the new location, and Trotter and her team have moved to 630 Hwy. 378, near Caroline Springs.
The restaurant is most well known for its burgers and wings, but also offers a variety of other options like shrimp, salmon, chicken, and their popular pimento cheese fritters appetizer.
Although Trotter had no idea the business wouldn't be able to hold full operations at the time of the reopening, she said they are well-prepared to offer their carry-out services. "We didn't have to do a whole lot of adjustments because we've always had take-out and a nice carry-out business," she said. "We're definitely disappointed we can't bring everybody in the new place and entertain everyone, but we'll make the best of it, and get through it."
Once the mandate is revoked and dine-in service resumes, Trotter said patrons can expect trivia night, music bingo, and karaoke - like they offered at the former location. "We'll have the same great staff we've always had, pretty much the same menu, and the same food," she said.
An official reopening celebration for the restaurant will take place at a later date. More information can be found at the Goodfellas Grill & Bar Facebook page. To place a to-go order, call 803-951-4663.