Local architecture and interior design firm Garvin Design Group (GDG) won two Preservation Awards at Historic Columbia's 2023 awards ceremony May 11 at 701 Whaley. 
The annual awards ceremony recognizes projects that preserve, rehabilitate, restore, or revitalize historic buildings, as well as those that create new construction sensitive to historical contexts, and honors individuals, organizations, and businesses committed to preserving the city's historic architecture and cultural resources.
Garvin Design Group's work at 1215 Shop Road earned a 2023 Preservation Award for preservation/rehabilitation/restoration, and the company's revitalization of the site at 2901 Rosewood Drive won the 2023 Preservation Award for Revitalization.
In addition to the two new awards, GDG has also won 38 state and local awards for adaptive reuse and historic preservation, 19 of which are from Historic Columbia. Scott Garvin, founder and President of Garvin Design Group, said the team is honored. 
"We are thrilled to have two of our projects recognized by Historic Columbia," said Garvin. "We are passionate about bringing new life and energy to our home city while preserving its historic fabric. We're honored to be part of the preservation movement in Columbia."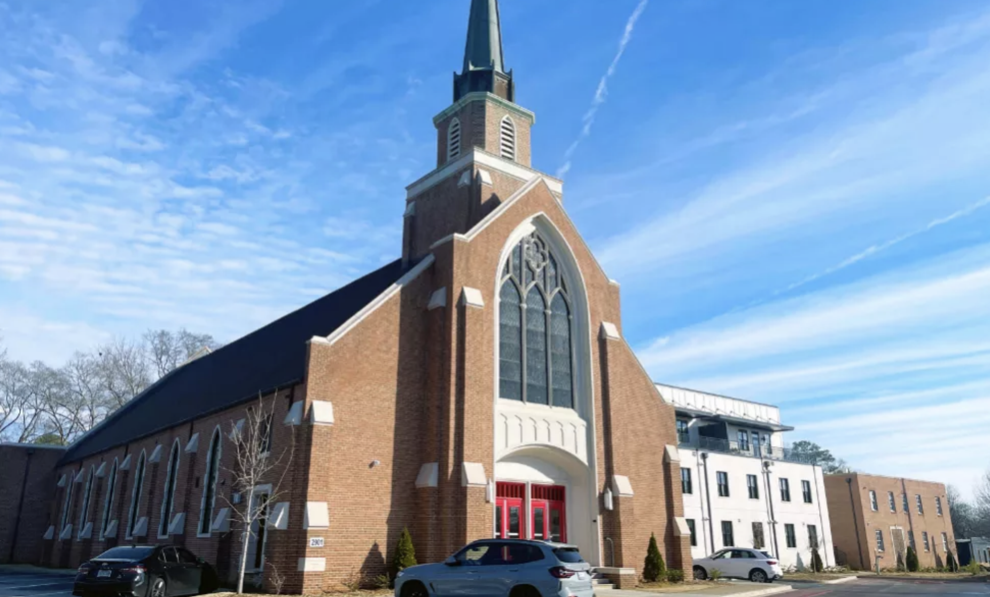 The site at 2901 Rosewood Drive was originally constructed in the 1970s, and the iconic church building was home to Rosewood Church until 2019. Adaptive reuse of the church building and attached education building created 49 new apartment units. Adjacent new construction on the site created short-term rental apartments above spaces for restaurant and retail tenants. Now known as 5th & Sloan, the adaptive reuse project successfully revitalized the site while preserving the distinctive historic features of the church building.
Originally constructed in 1950 for the Citadel Shirt Company, the single-story warehouse building was expanded multiple times throughout the 20th century. It served as a warehouse building for the Carolina Areas Services Company associated with Fort Jackson and other regional military bases in the late 1960s and early 1970s. Rehabilitation of the building in 2020 carefully preserved its historic steel windows, barrel-vaulted ceilings, and bowstring trusses. Today it houses Hood Construction Company, the general contractor who executed its rehabilitation.
To learn more about 1215 Shop Road and the revitalization of 2901 Rosewood Drive, visit garvindesigngroup.com.