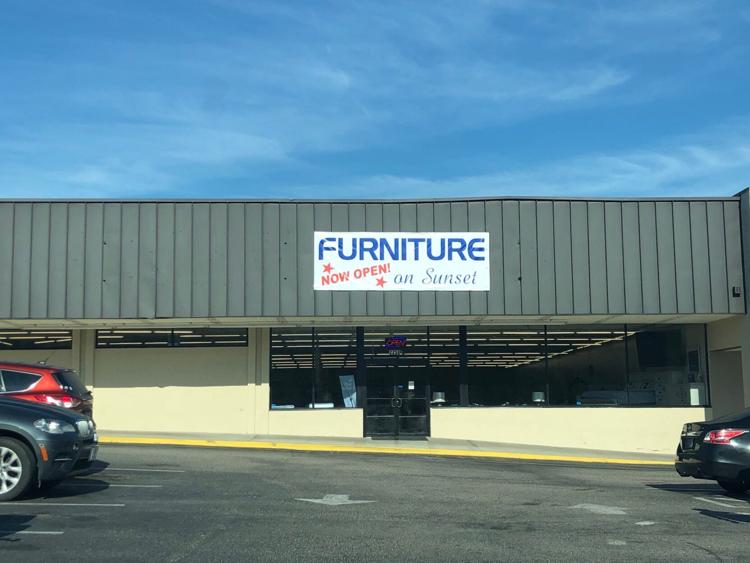 There's a new tenant in the former Family Dollar space in West Columbia's Westland Square Shopping Center. Furniture on Sunset officially opened at the start of the month, and is locally owned and operated.
According to store manager Veronica Santiago, the response has been quite positive thus far. "People are just going next door to go grocery shopping then seeing a new furniture store, so everyone wants to come check it out," she said. The store is positioned just to the left of Food Lion.
The business, formerly known as Docs Furniture, closed its old West Columbia location prior to opening the new, re-named store. Furniture on Sunset offers a variety of couches, lamps, rugs, bedroom suites and coffee tables in a 9,300-sq.-ft. space. Assistant manager James Anderson said it's nearly three times as large as their former 3,200-sq.-ft. space.
"With a bigger store we can offer more furniture to the community. Now we'll be able to offer, by the first of the year, even custom furniture," he said.
One of the biggest points Anderson stressed was how much the Furniture on Sunset team wants to meet the needs of their customers.
"I can get you anything you desire for your house, like seriously. We even have an interior designer that will work with people. From a $50 rug to a $5,000 rug, I can get it for you," he said.
The store is located at 2250 Sunset Blvd. and open from 10 a.m. to 7 p.m. Mondays through Fridays, and 10 a.m. to 6 p.m. Saturdays. Additional information can be found at furnitureonsunset.com.