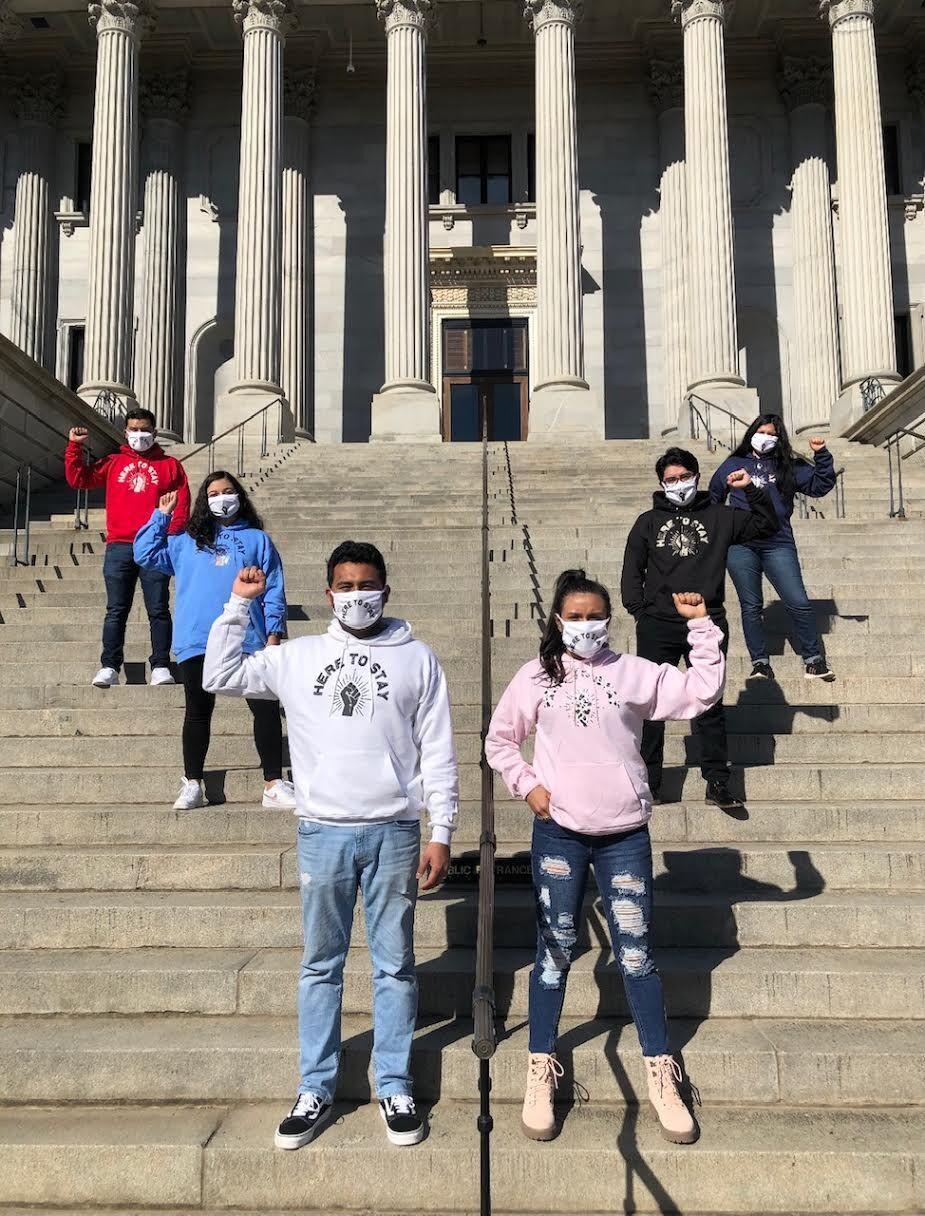 A small Midlands minority-owned business is stepping forward to make the American dream a reality for immigrants in need of help.
Beginning Monday, West Columbia-based online shop Trusted Armor Boutique will donate part of the proceeds from its sales of masks and hoodies to DACA United South Carolina in an effort to help Dreamers, immigrants pursuing American citizenship through the Deferred Action for Childhood Arrivals policy.
DACA United SC is a Columbia-based advocacy and support group for recipients of Deferred Action for Childhood Arrivals (DACA) and allies across South Carolina. The group, according to its website, "resists and combats anti-immigrant legislation and provides resources and services to DACA recipients to face the current and changing political climate."
"Trusted Armor Boutique was founded in 2018 by minorities, black and brown owned," said Luis Juarez, the boutique's marketing manager. "One of the owners is a Dreamer who knows the struggle of trying to pay the costly legal and application fees for DACA initial application and renewal (every two years). That's why they decided to team up with DACA United SC to provide the help that our state unfortunately does not always offer."
First adopted in 2012, DACA is a U.S. government policy which allows certain people who came to the country as children and meet other guidelines to request deferred action for a period of two years, subject to renewal. They are also eligible for work authorization. Deferred action is a use of prosecutorial discretion to defer removal action against an individual for a certain period of time.
On January 20, President Joe Biden directed the Secretary of Homeland Security, in consultation with the Attorney General, to take appropriate action to preserve and fortify DACA, consistent with applicable law.
"While we are minorities and Dreamers as well, we understand how it feels to not have resources, so Trusted Armor is eager to provide them with financial help," Juarez said. The boutique also plans to offer a scholarship to a selected Dreamer in the future.
More information on Trusted Armor is available at trustedarmorboutique.com.