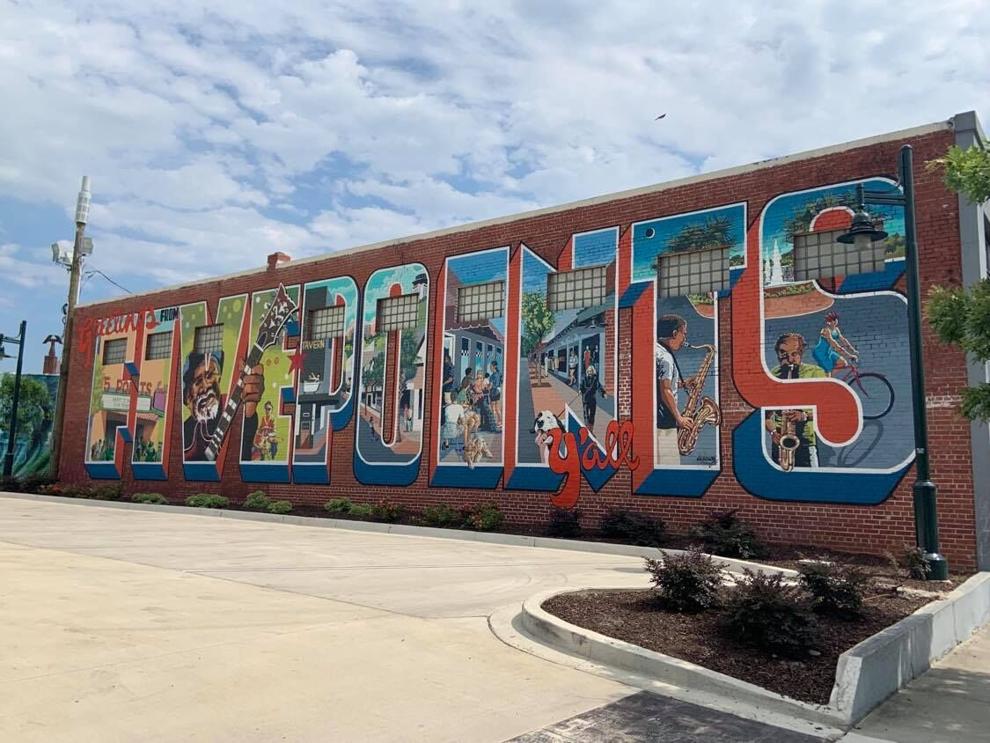 The past year has prompted several changes to the Five Points district, with multiple storefront businesses closing including some bars due to liquor license protests. There are about 30 open storefronts currently in the area. The volatile time has left Five Points in a unique position with an unclear future.
"We are at a crossroads and Five Points could go very bad and it could go very, very good," said President of Five Points Association, Steven Cook. "I don't I think we're going to go down that [bad] path, but it's certainly possible."
Businesses like Yesterdays Tavern, Grilled Teriyaki, and Wells Fargo have closed due to pandemic-related challenges. The bar scene has undergone major changes as the battle between bars and the renewal of liquor licenses became punitive, with popular spots like Moosehead permanently closing and Pavlov's temporary closure.
"I think that COVID did a couple of things…it certainly paused a lot of things that were happening…there's a lot of the major development down here that is kind of still on the way, that kind of got paused and kicked down the road for a year," said Cook on how projects and business are just now starting to ramp up after COVID. "Another thing I think it did is, it kind of put a microscope on all the things that happened before that were an issue."
According to Cook, Five Points is still the cultural hub of Columbia, and even with its problems, the district has a very bright future. He said as the area returns to a more stable situation, with the pandemic lessening its impact on small businesses and the protests on the bars resolving, Five Points can continue to move past its current crossroads.
There were multiple reports that a deal was made this week with Rooftop Bar to end its liquor license protest, resulting in stronger enforcement of laws and food sales.
Cook attributes a lot of the area's additional problems to the high tax rates that businesses face and the unintentional reputation that the area gets.
"Anytime there's anything negative that happens in Five Points, it's because people are gathered here, right, it's a numbers game," he said. "Of course nothing's going to happen in a field, remember that there's going to be action where there's action."
However, he also feels there is an intangible value and appreciation to the historically important area that many may overlook. Five Points is a deeply historic district, functioning for more than 100 years with relevance to people of all ages and demographics. According to Cook, Five Points' diverse neighborhoods and businesses are two of its biggest attributes.
"I think that is sort of the secret sauce down here, and I think that that's what we have, that really again you can't buy. You couldn't build a neighborhood like this if you wanted to," said Cook.
There is also a level of growth that the area has undergone, even amid its recent obstacles. Some of the closed bar spaces and hospitality spaces are flipping over as businesses move in, like Bang Back Pinball Lounge, formerly Delaney's. Opportunities like the development at 2221 Devine, the Treadwell project for upper Harden Street, plans for the Wells Fargo lot, and the already-approved nearly $5 million SCDOT project for the roadwork improvements are all still in queue. Restaurants like 5 Points Chicken and Grill have also opened this year.
"It's almost like there's this big rock on top of a cliff, and it just kind of needs to be pushed one more time and we're going to really have some momentum because, you know, that's the thing, success begets success… I think we're on the verge of a lot of those bigger things happening," said Cook.
Association officials are working to encourage the right developments, according to Cook. They have goals to provide the final push, including further outreach with the University of South Carolina and its students, as well as influencing city leaders and business owners to help move Five Points in the right direction.
Cook encouraged everyone to get out and visit Five Points because, "whatever you think Five Points is, it is a lot more than that," he said.