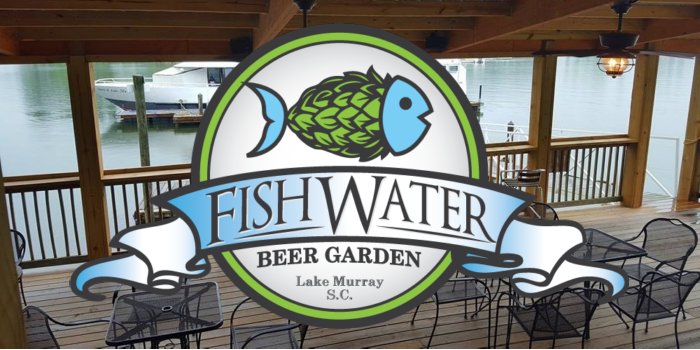 Lake Murray's new beer garden will be holding its soft opening this weekend, and will kick off the celebration with live music Thursday night.
FishWater Beer Garden in Leesville will have ten draft beers, with a rotating selection based on what is fresh, good, and demanded.
According to FishWater's Andrew Colton, there will also be homemade wine slushies available, which he makes himself. "The wine slushie flavors also rotate based on what we feel will best speak to that weekend," he said. Memorial Day weekend's flavors will be a "pinot colada," and a "strawberry fish blood," which Colton described as a strawberry daiquiri meets Tiger's Blood shaved ice.
The business will offer limited food items, similar to a small food truck-style menu. Food offered during opening weekend will include a homemade pimento cheese, loaded lakeside chips, and various all-beef hot dogs. However, the food options will gradually expand to include hot sandwiches, according to Colton. "In a few weeks, I will release my FIREDANCER; a slow-cooked pot roast sandwich, with homemade pimento cheese and jalapeno, melted in our panini press," he said.
Customers can reach FishWater by land or lake. There will be live music every Sunday afternoon, along with other frequent dates. It is located at 3340 Hwy 378, Leesville. Outdoor patio seating is available, and the facility is dog-friendly.
There will be a new pontoon-style catamaran named The OSPREY on-site which will begin offering Lake Murray tours late June.
Additional information can be found at fishwaterbeergarden.com, and the FishWater Facebook page.