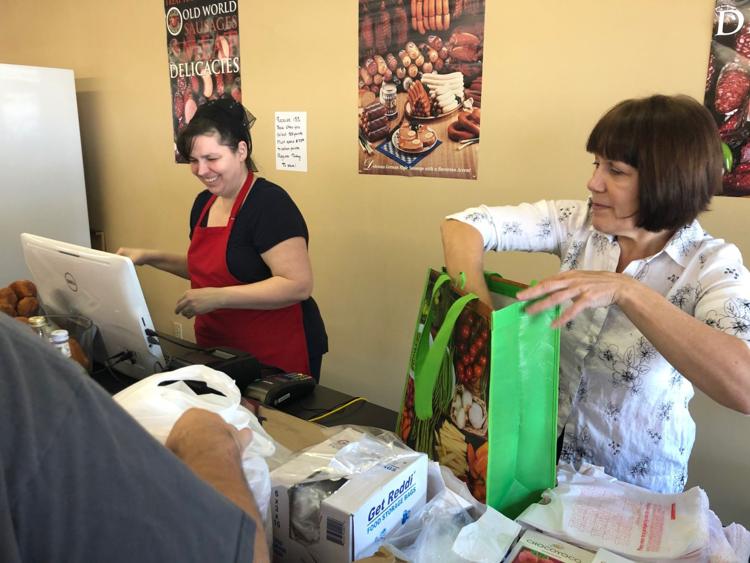 A line wrapped around the inside of the store Saturday, as customers attended the grand opening of Lexington's European Market. 
The business is located at 5483 Sunset Blvd., (in the former Cash for Gold space) and owned by Natalia Sokil. She opened her first European Market 21 years ago in Tennessee. Since then, Sokil has expanded her business to South Carolina, with a total of 10 stores already opened and coming soon.
The store offers a variety of products including spices, teas, cookies, chocolates, meats, homemade bread, sodas and more. Some were familiar with the products, while others attended the opening out of curiosity to see what they could find. 
Employee Kelly Rocha said the response Saturday had been great so far. "Everybody's been really excited about it. I didn't know that there was such a large Russian and Polish group of people in this town, I've been blown away," she said.
According to the European Market's website, Sokil initially began selling only Russian products in her stores. Then, customers began requesting items from their countries, which prompted her to expand the grocery variety. There are now products offered from 25 different European countries. 
Rocha laughed while admitting she is the only employee who doesn't speak Russian at the Market.  "I'm in school too, so I'm going to go ahead and learn a little Russian, to see if I can babel it," she said.
European Market's hours will be from 11 a.m. to 8 p.m. Mondays through Saturdays, and Sundays will be noon to 7 p.m.
More information can be found on European Market's Facebook page and website.