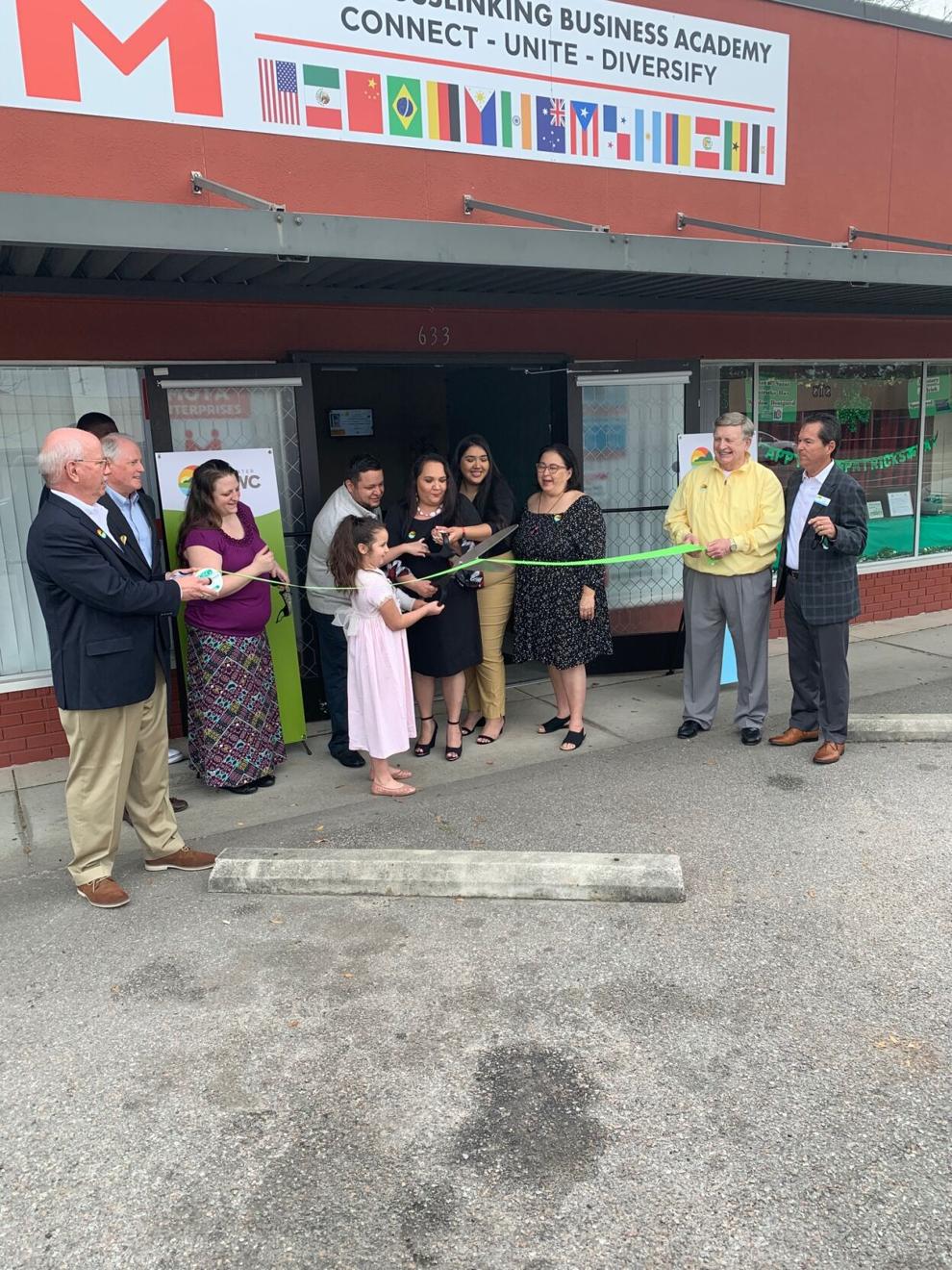 Mota Crosslinking Business Academy held an official ribbon cutting ceremony in West Columbia Wednesday, and will serve as a connecting point for aspiring business professionals.
The academy provides classes for developing entrepreneurs and business owners of all ages and ethnicities. MCBA actively advocates for more diverse and inclusive programs within the community to bring together all cultural markets.
The academy prides itself on diversifying the workforce and unifying business professionals through its crosslinking events and bilingual business consultation. MCBA recognizes the different groups of people that have contributed to state and local economies through business.
There are three memberships available ranging from partial, full and virtual commitment with daily, monthly or yearly packages. The building includes multiple amenities such as conference space, classrooms, interview and podcast space, kitchen classroom and more. Top tech security and free wifi are also included.
The academy curriculum offers six pathways for development including business, personal and trade education. There are eight programs for all ages ranging from "Biz 4 Kids" and "Teen-preneur," to "Adulting 101."
The academy is located at 633 12th St. Additional details and information can be found at motaenterprises.com.