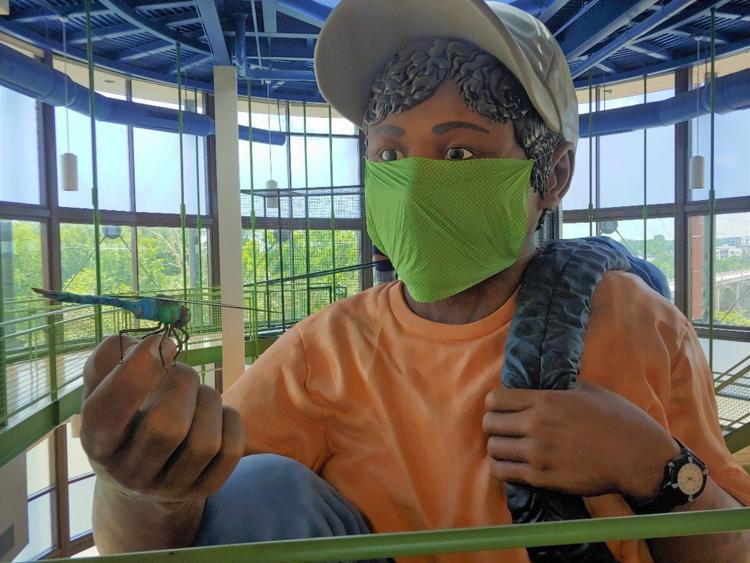 EdVenture Children's Museum will be reopening Tuesday with new safety, cleaning, and social distancing protocols. The museum's three locations will be open Tuesday through Saturday from 9:30 a.m. to 5 p.m. Locations will remain closed Sundays and Mondays for cleaning.
According to the museum's announcement, "All EdVenture staff, interns, and museum guests (over the age of 3) will be required to wear a face-covering or mask while on the museum floor as well as in administrative areas. This requirement is intended to protect our guests, staff, and interns from the spread of COVID-19." In addition, guests will be required to purchase or reserve (for members) timed tickets in advance through the museum's website.
The museum is following guidance from the CDC, SCDHEC and its newly-formed EdVenture Health and Safety Advisory Council. The council is composed of community members, health professionals, museum board, executive staff and museum liaison Health and Safety Advisor, Dr. Kathie Williams.
"Our top priority is to create the safest environment possible for our staff and visitors—ensuring the highest level of comfort for all who step through our doors… We worked closely with our Health and Safety Advisory Council, other cultural organizations as well other children's museums across the country to develop our new protocols and will continue to evaluate those to ensure we are following best practices and the recommendations of SC DHEC and the CDC," said Lisa Hailey, President and CEO of EdVenture.
Matt Wicker, EdVenture's Director of Education, said the museum will continue to offer at-home educational resources. "We understand that families may not be ready to visit the museum just yet. We will continue to provide at-home resources and digital educational programming through our 'Today's Play' digital content… But when they do return, we will have a variety of educational stations throughout the museum to enhance the fun, learning experiences that our guests have to come to expect," said Wicker.
More information can be found and tickets can be reserved at edventure.org.