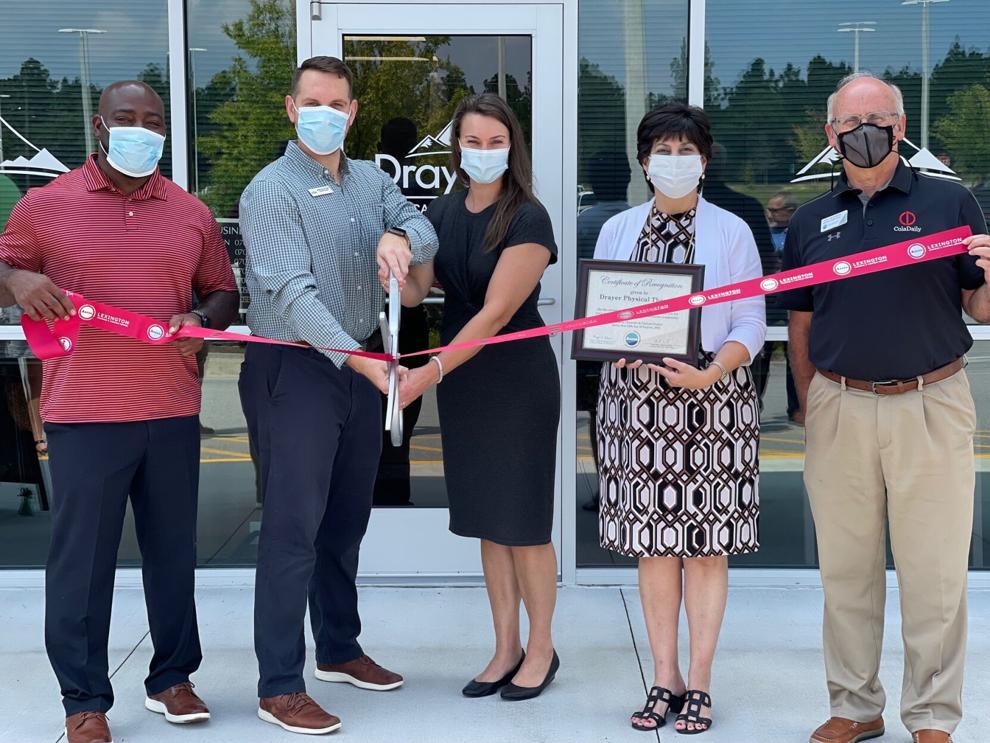 Drayer Physical Therapy Institute opened a second Lexington clinic at 5443 Platt Springs Road in June. A ribbon cutting ceremony was held for the business Tuesday.
The new Red Bank clinic operates from 7 a.m. to 5 p.m., Monday through Friday.
Drayer offers in-clinic and telehealth options for outpatient orthopedic physical therapy including manual therapy, injury prevention, return to performance, total joint replacement, concussion management and vestibular rehabilitation programs.
Clinic director Austin Dunn earned a doctor of physical therapy degree from the University of St. Augustine for Health Sciences. Dunn has advanced certification in manual therapy and clinical interests in treating restorative, post-surgical, sport, concussion, TMJ and vestibular conditions.
The clinic is part of the Upstream Rehabilitation family of clinical care and also has a clinic at 738 West Main Street in Lexington, along with nine other clinics in the area.
Drayer offers access to care within 24 hours and works with all insurance types.
Those interested in making an appointment can contact 803-774-1333 or visit drayerpt.com.