An empty nest is leading to a life-long dream for Brooke Finn and her husband, Kevin. With the last of their three children in college, the couple is cooking up a new adventure as owners of Crumbl Cookies, coming soon to the Cardinal Crossing center at 4605 Forest Drive.
"We always dreamed of opening our own business," said Finn, a former elementary school teacher who has never worked in a retail or food business before. "We tried the cookies and fell in love. It's a leap of faith — something different we can put 100% into."
Crumbl Cookies was founded in 2017 by cousins Jason McGowan and Sawyer Hemsley with a single store in Logan, Utah. The company has since become the fastest-growing cookie company in the nation, with more than 300 bakeries in 36 states nationwide. The Finn's store is the second Crumbl franchise in the Midlands but will serve a different market than the existing store in Lexington.
"It's a great community," Finn said, who moved to the area with her family from Ohio six years ago. "It's small and seems tight with thriving businesses, and it's close to the colleges. We're excited to bring such a great product to this community."
Finn said every cookie is made from scratch in-house every day, from mixing the dough to baking to frosting and decorating. The company offers a rotating menu of flavors every week. Various selections included on the menu are peanut butter crisp with Butterfinger pieces, chocolate malt with Tootie Roll buttercream and caramel, strawberry limeade, rice crispies, and more— but always includes its best-selling milk chocolate chip cookie. One week a month will be "mystery cookie" week with a flavor Finn will select from 200 options.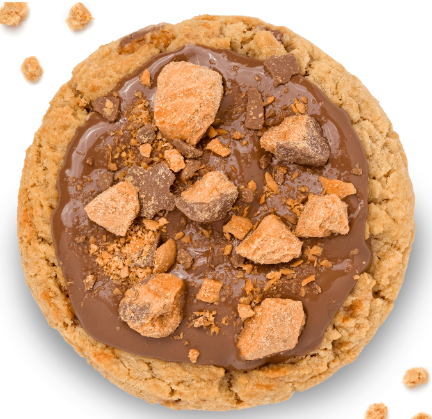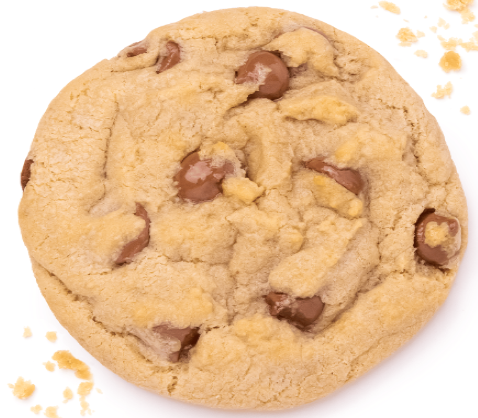 "The company provides the recipes and photos of how the cookies should look. It it's not perfect; they don't go to customers," she said.
The $4 price tag on the oversized, gourmet cookies doesn't seem to deter customers, even in a tough economy. "It's an affordable indulgence," Finn said. "It's an instant feel-good."
Despite the company's name, customers do not need to worry about the precious treats actually crumbling when they leave the store: The cookies are sold in Crumbl's signature pink boxes designed to fit the cookies side-by-side in packs of four, six, or 12.
Finn is interviewing now to fill the 70 positions the store needs to open, including bakers, decorators, and servers working full-time or part-time. She said prime candidates include retired people, stay-at-home parents who want to pick up a few hours a week, military spouses, and college and high school students.
Finn also plans to partner with a special education teacher at an area high school on a job skills training program where students will assemble the special pink boxes at the school. "They'll get Crumbl T-shirts to wear while they work and learn how a business operates," Finn said. "And we'll pay them in cookies."
Crumbl Cookies will have a soft opening Thursday, Dec. 1, and a grand opening Friday, Dec. 2. The store will be open from 8 a.m. until 10 p.m. on weekdays and from 8 a.m. until midnight Fridays and Saturdays.