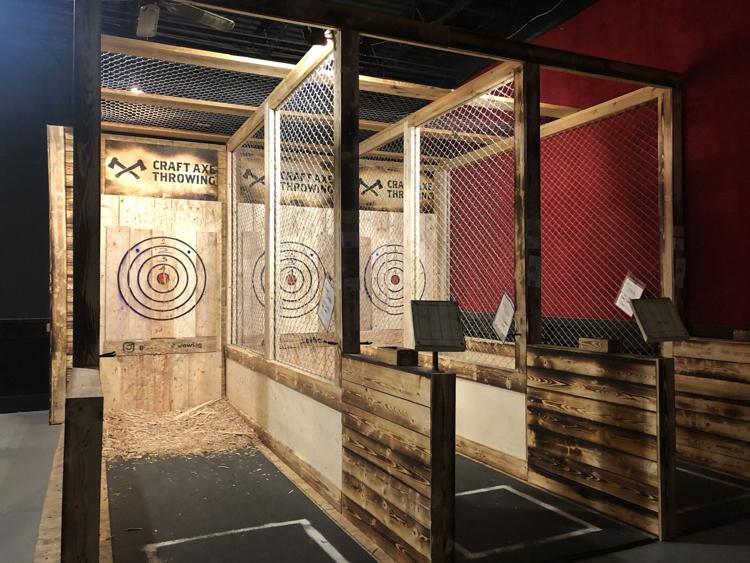 Craft Axe Throwing will have a home on Lexington's Main Street in early March.
After a successful year in the heart of the Vista, the store's owners decided to branch out to Lexington. The space will be located at 101 East Main Street, in the former Blowie's Sweet Spot location.
Store manager April Lumadue will oversee both the Lexington and Vista locations. "A lot of the Columbia staff will be traveling back and forth between the two locations, so they can expect the same great customer service they've been getting here," she said.
Lumadue is excited to have a new space occupy Lexington's Main Street where guests can enjoy axe throwing.
The micro-store will have six throwing lanes which will offer finger foods and drinks. Snacks served will include fresh popcorn, chips and beef jerky. Local craft beer is a specialty Craft Axe serves. "We offer domestic beer but try to stick with local brands like Steel Hands and River Rat."
Craft Axe offers a ten percent discount to military and first responders.
The store's hours of operation and additional information can be found at craftaxethrowing.com/us/sc/columbia.