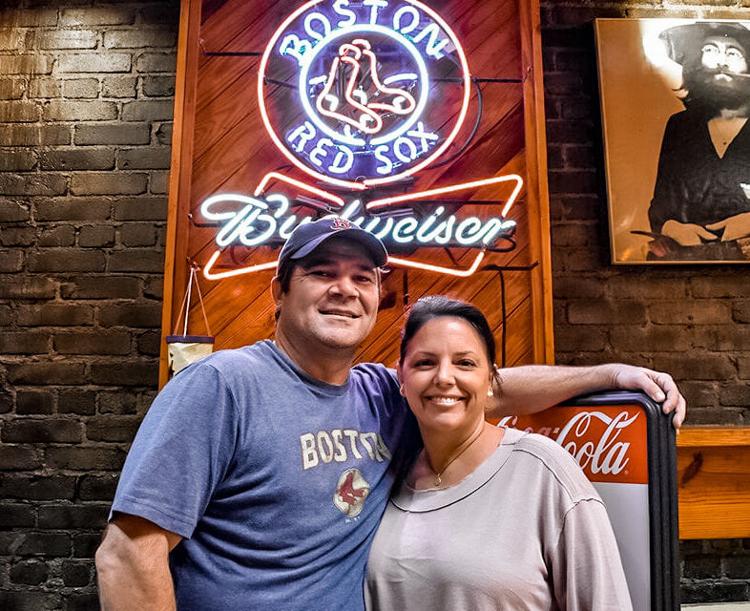 Kelly and Brian Glynn, owners of Village Idiot Pizza in Columbia, are celebrating a milestone many restaurateurs do not achieve.
The Glynns along with their employees are celebrating the restaurant's 30th anniversary. Village Idiot has been serving New York-style pizza and good times, in a laid-back casual atmosphere since 1990.
The original Village Idiot Pizza has become a fixture in Five Points. It was launched by three friends from New Jersey who lovingly referred to themselves as "the village idiots" in the neighborhood. The name stuck, and has arguably become one of the most recognizable names of the area.
Kelly and Brian both were working in the restaurant in 1994, Kelly as a server and Brian as a cook. Their work dynamic transitioned into a relationship and then marriage, with Village Idiot playing a large role in their life together. The couple took over the ownership in 2003.
"Somehow I knew we would become owners," Kelly said. "I felt that ownership in my heart since working at Village Idiot as a young adult. When the opportunity arose, we had to jump on it — it was meant to be."
The Glynns have maintained the same laid-back atmosphere while expanding and enhancing operations into the beloved restaurant it is today.
Since owning the business, the couple has expanded Village Idiot to Forest Drive and near Olympia Mills on Whaley Street. Each location caters to different types of crowds, while offering the same type of hand-tossed, New York-style pizzas.
"We've been told by a customer that this was their 'adult tree house,' a reliable hideout with positive energy," Brian said. "For me, it's like a time capsule. It's so familiar to people, and I think that's why they keep coming back. It's exactly how they remember it from college."
Both Kelly and Brian can often be found working and managing at their three locations. They have twin three-year-olds and enjoy staying actively involved in Columbia's nonprofit culture, and restaurant scene.
More information about Village Idiot can be found on the restaurant's website and Facebook page.