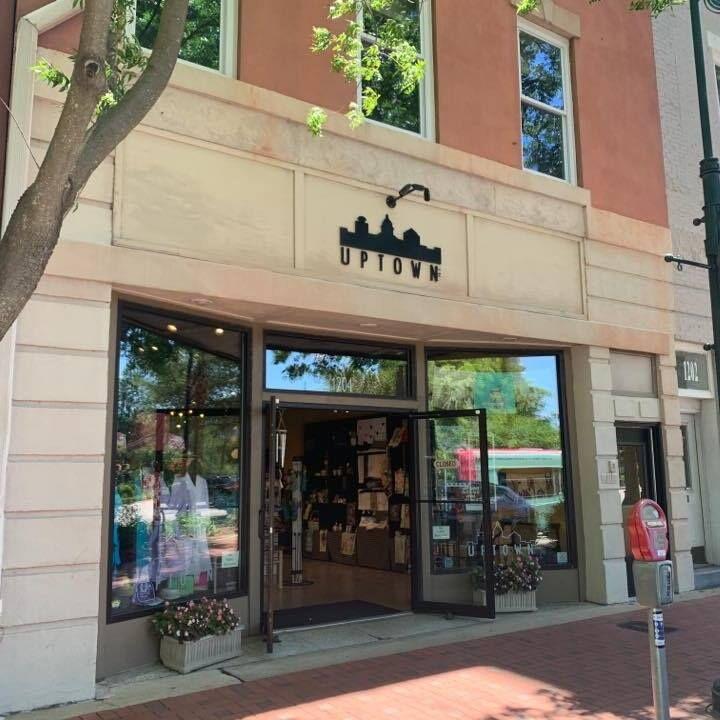 A well-known gift shop on Columbia's Main Street is closing its doors after 12 years of business. Uptown on Main owner, Martha Studstill, wrote in a statement that her decision to close the store came after the initial closing due to COVID-19.
"When Uptown temporarily closed on March 16 in response to COVID-19, I expected that we would reopen. After much thought and discussion with my family, it is clear to me that it is time to move into the next chapter of life," the statement reads.
Though Studstill is closing the shop's doors, she does wish to see the store go under new ownership and encouraged those interested in purchasing the business to contact her.
"While I believe that I personally need to retire from retail operations, I continue to believe strongly in local businesses. I would love to see Uptown continue under new ownership. If you know someone interested in owning a great local gift shop tell them to call me," she wrote.
Studstill reflected on the growth she has seen Main Street undergo throughout the past 12 years, calling it a "renaissance" she had a front-row seat to witness. "It has been a wonderful ride," she wrote.
She also expressed her gratitude to her patrons: "I am grateful for each customer who has shopped with Uptown over the years. It is a privilege to be a part of your celebrations, your joys and even your sorrows. I have met so many interesting people, learned so much about Columbia and its citizens and will truly miss the daily interaction with such interesting people."
An official closing date was not announced, but Studstill is developing a plan for a safe, in-person shopping experience before the store's closure. All merchandise in-store and online will be marked down 25%. Uptown is located at 1204 Main St.