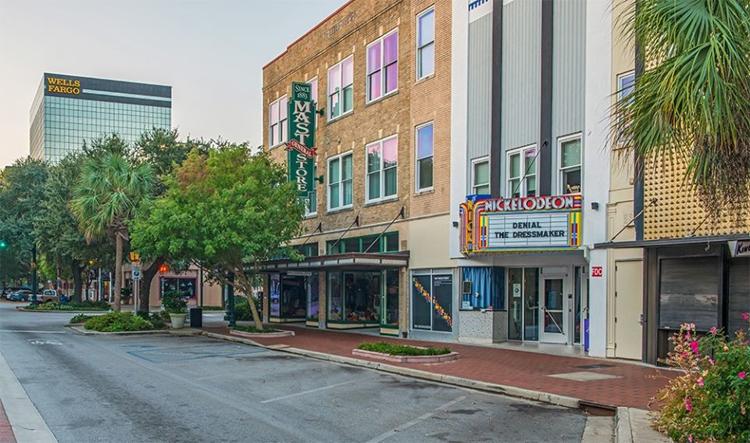 Columbia's Mast General Store has officially been added to the number of reopening businesses in the Midlands, after closing March 19 due to COVID-19.
The company used a phased approach so that all store locations did not reopen at the same time. As of Thursday, the stores in Columbia, Hendersonville, and Winston-Salem were the last three locations to reopen.
 According to store manager Jeremy Becraft, he and staff members are taking precautions to keep the business clean and safe.
"We feel we've worked really hard to come up with an operation plan that is going to be safe, not only for employees but our guests that come visit the store. We've upped our game on sanitation requirements, we're wearing masks inside and offering masks to customers who want one too," he said.
Additional in-store protocols include:
-Conducting health screenings for employees daily
-Requiring employees to wear face coverings, and encouraging (but not requiring) guests to do the same
-Taking steps to allow for social distancing of six feet or more, including limiting the number of employees and customers in store
-Increasing cleaning and sanitation
-Keeping tried-on or returned merchandise off the sales floor for a period of time
-Stationing clear and frequent signage to follow CDC guidelines for social distancing throughout the store
-Providing hand sanitizer stations throughout the store
-Altering hours of operation
"It will likely require a little more grace and understanding on both sides of the counter, but we hope to maintain the same caring, informed, and welcoming atmosphere that people love and expect when they visit Mast Store," President Lisa Cooper wrote on the company's website.
Becraft said it's exciting to open doors again to customers. "It's kind of crazy to be in a store full of merchandise without having sales and people. We feel we provide a great experience and I know people in these past months have been looking forward to doing things more normal again," he said.
The store's adjusted capacity can allow 40 customers inside at a time. New hours of operation are from noon to 6 p.m., daily. Mast General Store is located at 1601 Main St. Additional details can be found at mastgeneralstore.com.