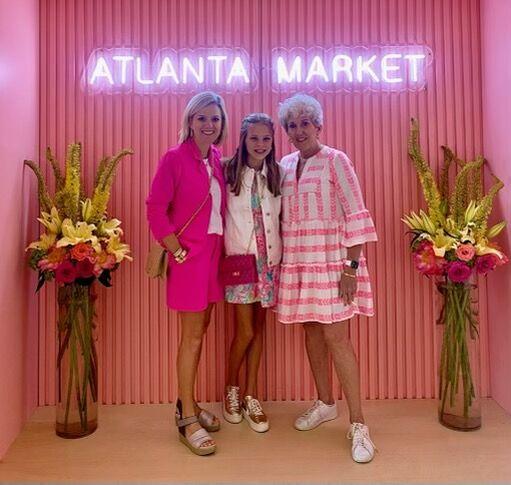 One locally-owned business in Columbia will soon be hitting a milestone anniversary.
Tracey Wright, owner of Just the Thing boutique, will be holding a special celebration for the store's 30th year of operation. Wright's mother, Terri Jackson, first opened the business in 1991 doing pop-up shows across the area. Its first brick and mortar location was opened in 2002, where Just the Thing still sits today at 2732 Devine St.
The store began as an accessories boutique, but Wright said they've since expanded to also offer clothing, shoes, and gifts. She took over ownership after her mother retired, and said she remembers being involved in the business since high school.
"I learned very young about the business and now I've grown with it, and I've seen a lot of changes. I learned so much from my mom," said Wright.
Wright's 12-year-old daughter, Sullivan, has now begun to show interest in the store. She said Sullivan has her own section called "Just the Tween," with products targeted toward her own age group.
"It does make me proud, I definitely want her to find her own way. My mom let me learn by trial and error," Wright said. "I don't know where the future leads with her in the business, but we'll keep trucking along."
The store will hold a 30th anniversary celebration Tuesday, Oct. 19. There will be treats, discounts and drawings for a chance to win up to 30% off customer orders.
Wright said they are thankful to the store's patrons throughout the years for helping them reach Just the Thing's 30th anniversary. "The support from our local customers has made all these years even better," she said.
Additional information can be found on Just the Thing's Facebook page and website.