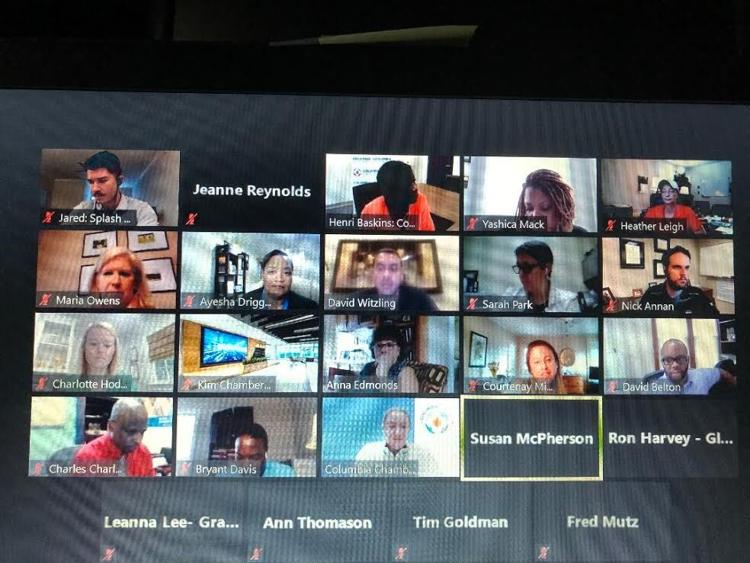 The key to driving more business is knowing what problem you solve for customers — and then being able to communicate it clearly, according to Jared Clary with Splash Omnimedia.
Clary led a conversation with more than two dozen local small business owners and government agency representatives Tuesday at an online meeting of the Columbia Chamber of Commerce's Northeast Connection and Small Business Breakout.
"We're all in business to solve a problem for someone, but it may not be the same problem now as it was before the pandemic," Clary said. "That makes your '30-second elevator speech' critical. And it's more important to be clear than clever or cute."
Know what you're really selling, agreed corporate consultant Ron Harvey. "Know what's happening in the market and find a message people can follow. Chick-fil-A is so successful because they're not just selling a chicken sandwich — they're selling exceptional customer service."
The chamber's Henri Baskins advised small business owners — who usually wear multiple hats from CEO to janitor — not to lose focus as they chase new business.
"You don't want to be like a gerbil on a wheel," Baskins said. "A lot of businesses fail not because they're not making money — they fail because they don't have a structure set up to handle the business coming in."
Learn more about free online sessions for small businesspeople and other services on the chamber's website.