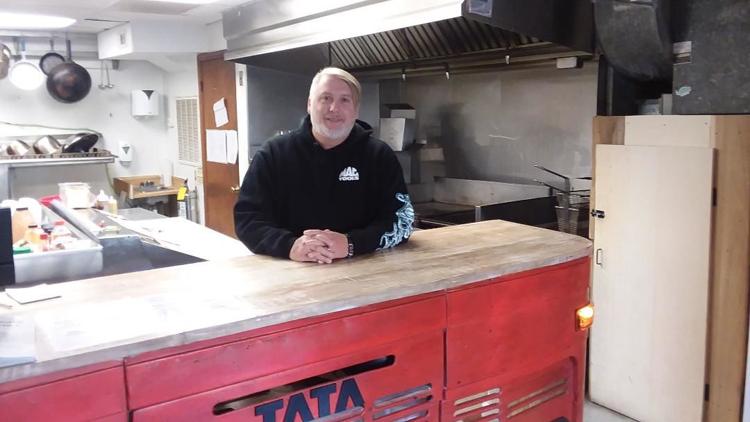 What do peanut butter, jelly, and buffalo wings have in common? All three are included in the same dish at arguably one of the most unique new restaurants in Columbia.
Occupying the former Blue Cactus location, Sneaky Pete's seeks to evoke an atmosphere of Depression era dining from the art deco sign at the entrance to entrees like Booze Runner Wings, Prohibition BLT, and Tommy Gun Nachos.
Owner Robert Ballentine has more plans (and dishes) on his agenda. A hot wings challenge in which contestants compete to see who can eat the hottest wings is in the works. The scovill heat rating will range up the six million (tabasco sauce rates 375,000 units). Other plans include a peanut butter and jelly sundae, and a Mount Everest burger fashioned from two hamburger patties, chips, a hot dog, chili, cheese, lettuce, and tomato.
When asked which of his menu items he is most proud, Ballentine claims any of his burgers make him proud especially his Fatty Patty, which features cheese and bacon stuffed in the middle of the patty.
Two of Sneaky Pete's desserts are what he calls "fair food," like fried strawberry rolls and fried cookie dough balls. There will be more fair food items added to the menu soon.
At Sneaky Pete's, first responders receive a five percent discount on all items, and active duty military members will receive a discount of 10 percent. Located at 2002 Greene Street in Five Points, the restaurant is open from 11 a.m. to 11 p.m. Monday through Saturday. More information can be found on Sneaky Pete's Facebook page.