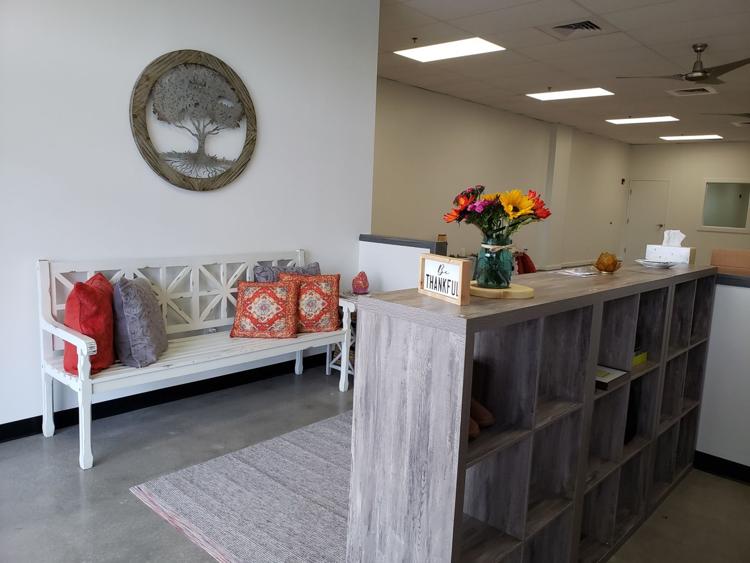 If you've ever felt too intimidated or too "old" to sign up for a yoga class, there is now a place for you.
Josee Madison has been a military wife for 24 years, traveling with her husband. While in Columbia, her husband decided it was time to retire. "My career has been a yoga teacher wherever we've been living," she said. "When my husband told me he was going to retire, he said 'now it's your time to shine.'" She opened Palmetto Yoga and Reiki Center in northeast Columbia this week, holding the store's grand opening Friday.
At her new studio, Madison said she wants people of all ages to feel welcome. "You look at Instagram and you got all these ladies who are like 50 pounds and can fold like a pretzel. No wonder they're intimidated. I wanted to open a space where people feel comfortable, and start with the basics then go from there," she explained.
Madison, 52, said her target demographic is people 40-years-old and up, with no prior yoga experience needed. "We specialize in beginners to do yoga working with their aging anatomy, and feeling comfortable in their skin."
There are five different classes each focusing on muscles related to back health, golf, tennis, chair, and an overall beginner series. "Chair yoga is for people who have a little more challenge with their balance, or have bad knees," said Madison. There are also four intermediate classes for those already familiar with yoga. Each class is offered in a six-week series.
In addition to yoga, Madison offers Reiki treatments. "Reiki is a healing alignment treatment done by hand placements on the body," she said. "It's a healing technique based on the principals that the practitioner can channel energies into the person by touch."
Palmetto Yoga and Reiki Center is located at 111 Sparkleberry Crossing Rd., Suite 3. More information can be found on the company's website and Facebook page.