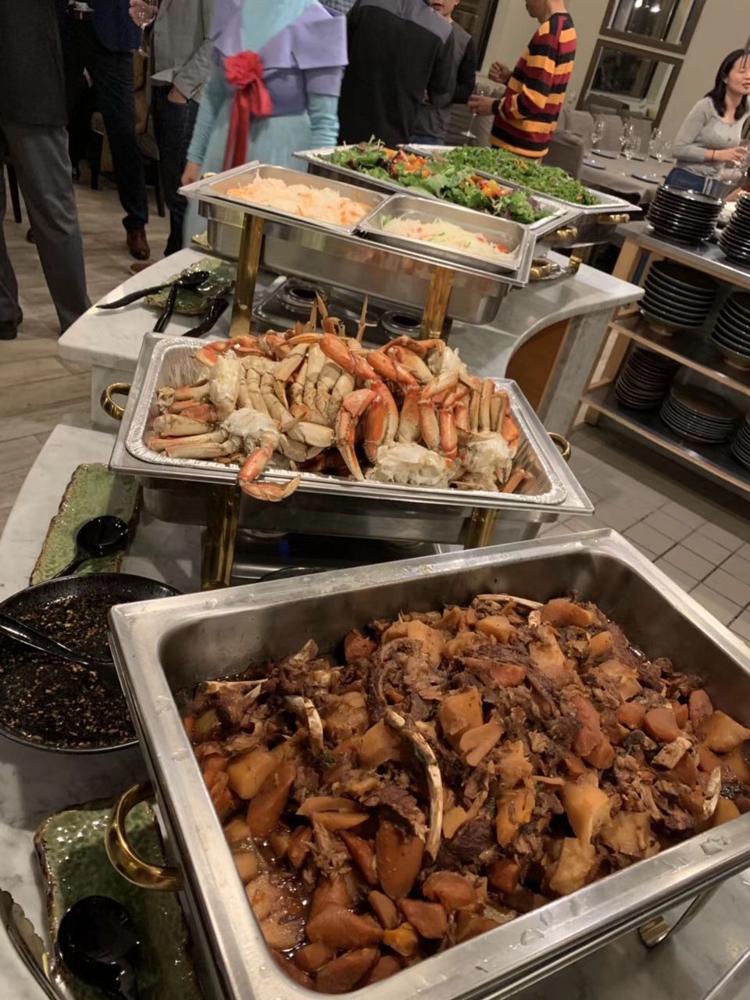 A familiar Asian restaurant in Columbia's Vista will soon be reopening its doors.
Michelle Wang Cao, owner of Miyos, M Vista and M Kitchen, is planning to bring back another "M" after the restaurant's two-year closure. M Grille is currently undergoing its final touches before officially welcoming crowds again in January, at 530 Lady St.
One restaurant has occupied the facility since M Grille's Oct. 2017 closure. BayLeaf Indian restaurant opened in Dec. 2018, but only remained in operation for a few months.
Best known for its sushi, steaks, and salmon, M Grille will be offering a similar menu as the original, but with some alterations and additions. Perhaps the biggest change, according to Wang Cao, is that she plans to offer a lunch buffet. Items offered will include salads, fresh-cooked salmon, Shanghai-fried chicken, sushi, and more. She said it's important to her that the buffet offer a healthy range of options.
'I feel like people need to eat more variety. We can be creative in what we offer, and rotate. I'm not going to try to fill people up with fried things," Wang Cao said. "Lots of things will be poached, marinated with sesame oil, things will be healthy. We will also offer desserts."
Menu items will be available during lunch hours in addition to the buffet. "…But once people see how good the buffet is, I think they'll go with that," she added.
Wang Cao also noted that one of the most important aspects of M Grille's menu is that it offers completely different items than its nearby sister restaurant, located at 701 Lady St. "We don't want it to have anything similar or close to M Vista," she explained.
M Grille's new look is meant to evoke a sense of elegance and relaxation for customers. "I want this place to bring people's senses back to peace," she said. "I don't want it to be chaotic."
In addition to the neutral-colored walls, white marble countertops and grand piano, there are also hand-painted wall panels. The panels serve two purposes: to absorb sound, and provide an artistic aesthetic. Wang Cao hired a Georgia-based artist to paint scenes of floating lily pads with koi fish swimming underneath directly onto the panels. A second set has 1 Corinthians 13:4-8 from the Bible hand-brushed in Chinese by a UofSC professor.
The projected opening date will be shortly after Jan. 8, but Wang Cao said the space is currently available for holiday party reservations. M Grille has seating for approximately 70 people, plus additional outdoor tables if necessary. Interested parties may contact Wang Cao at mw@miyos.com, or by calling 803-546-6923. Hiring is still open for all positions, too. Anyone interested in joining the M Grille team may also email her directly.