The passing of Andy Shlon, owner of Andy's Deli in Five Points, rocked the community Friday.
Shlon was born and raised in Beirut, Lebanon and moved to Columbia in the 1960s after visiting with friends. He opened Andy's Deli in 1978 and has become a key name in the community.
Multiple Facebook posts were made mourning the loss of the Columbia restaurateur, many from his long-time customers. 
Mayor Steve Benjamin proclaimed Dec. 16 to be Andy Shlon Day In 2014.
Five Points posted a tribute to Shlon on Facebook Friday afternoon saying, "Andy's work ethic and dedication were surpassed only by his kindness and friendliness."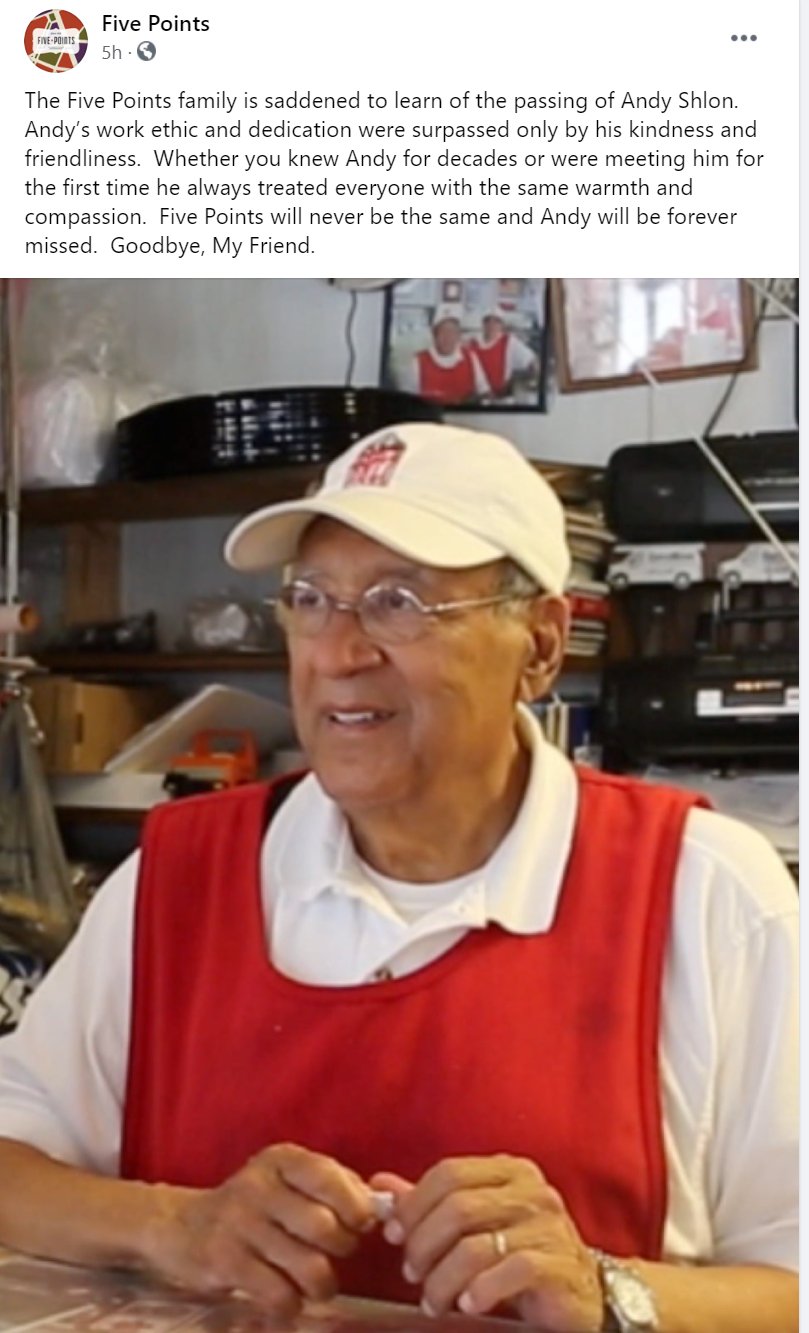 Andy's Deli staff posted on the restaurant Facebook page to thank community members for their immense support during this time.
An attempt to speak with restaurant staff was made, however a note on the front door said the restaurant was closed due to the family emergency.