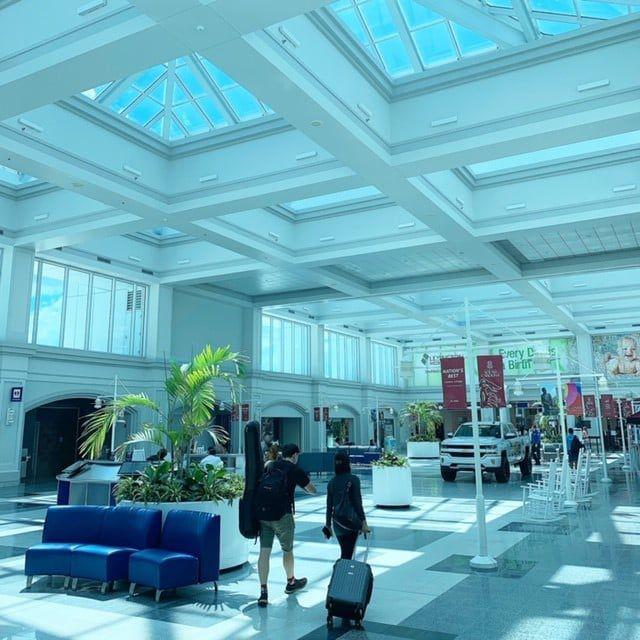 Representatives from Columbia Metropolitan Airport officially launched a new campaign Tuesday to include a new logo and website. The new look will continue to focus on and highlight CAE's legacy of "flying with ease," now with a more modern style and representation of its core values.
"Many months of thoughtful research went into the selected narrative and creative elements that we decided to go with for this brand refresh," said Director of Marketing and Air Service Development, Kim Jamieson. "Numerous staff think-tanks were held over the year to determine a comprehensive look and feel that was unmistakably the new Columbia Metropolitan Airport."
Out of 19 proposal submissions from across the country, CAE awarded Sparkloft Media, in partnership with Period Three, with the contract that included a complete refresh and rebuild of the airport's website.
Sparkloft Media Account Director Mandi Cox said the agency is excited to share what they've been working on, and thankful for the opportunity. "We are honored not only to have been chosen for our expertise in travel and tourism, but also to be a part of the progress in Columbia as we launch a new brand and website that is reflective of my hometown airport," she said.
"Through the entirety of our creative process, one thing rang true with every interaction; CAE's core values are centered on the customer experience and elevating that experience compared to every other airport in the U.S.," said Greg Hilton, Partner and Chief Opportunity Wrangler, Period Three. "These elements of comfort, connectivity and discovery can be experienced throughout the new website and rebranding. We're so thrilled to have been a part of this process working with CAE and the Sparkloft team."
Elements of the rebranding include a new CAE website and an updated logo featuring a new design and brand colors. It will be featured in all airport advertising/marketing efforts, on social media outlets, and airport signage.
"We celebrated a number of accomplishments in 2019 and there are more on the horizon as we move forward into 2020," said CAE Executive Director, Mike Gula. "It was time to refresh our overall look and feel to reflect our mission to be a welcoming front door to our city. The brand refresh reflects our story and mindset in continuing to move forward as a key and vital economic development player in this region."