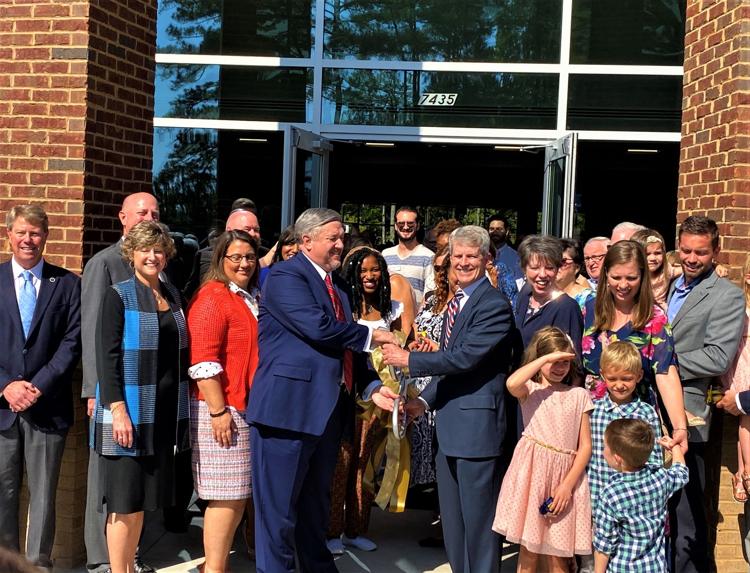 Community leaders were on hand at Columbia International University Friday to dedicate the $20 million 44,000 square-foot William H. Jones Global Business and IT Center.
The new facility is the home of CIU's School of Business and Professional Studies, and a training ground for best business practices at home and abroad; for business as mission; and a hub for CIU's Monticello Road business development initiative.
The CIU IT Department is also located in the building, enhancing the campus IT functionality and infrastructure for all staff and students and offering the potential for IT academic programs in the future.