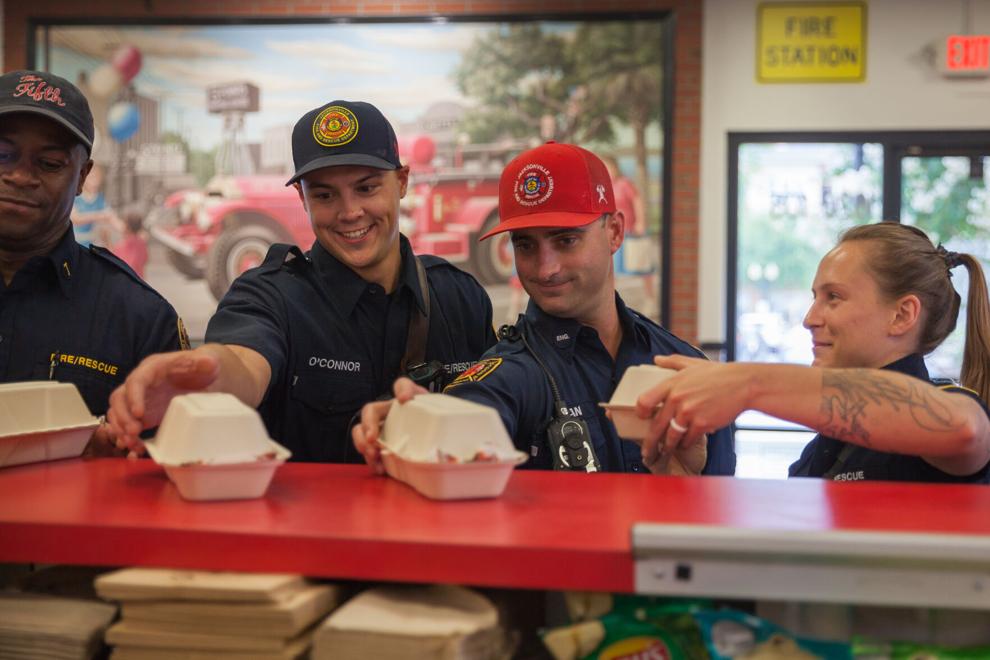 The Firehouse Subs location in downtown Columbia will be celebrating 15 years of business Wednesday, Nov. 17.
Franchise owner Larry Chandler decided to host a First Responders Appreciation Day as a way to celebrate both the restaurant's anniversary, and the bravery of first responders and active duty military.
Law enforcement officers, firefighters, EMTs and active duty military members are invited to stop by the restaurant in uniform or with valid ID from 10:30 a.m. to 9 p.m. Wednesday to receive a free medium sub. The offer is valid for dine-in or take-out.
"For 15 years, we have taken great pride in feeding and supporting many guests, including Columbia's first responders," Chandler said. "Giving back to these local heroes is at the heart of everything we do, and I'm honored to celebrate this milestone with them."
According to Firehouse officials, more than $426,500 in grants have been awarded to Columbia-area first responder and community organizations through Chandler's leadership and the generosity of Firehouse guests and crew.
The Firehouse Subs holding First Responders Appreciation Day is located at 633 Main St., Columbia.