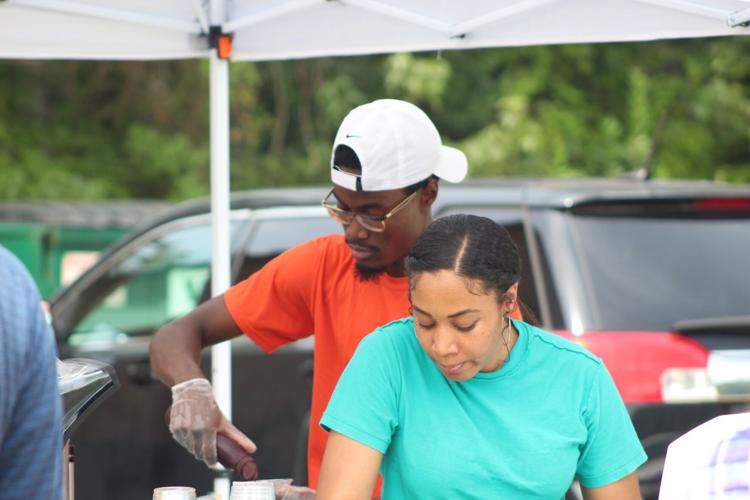 When a healthier diet became a priority for Amanda and Carlos Dawkins, the couple decided to turn their lifestyle into a business to share with the Midlands.
Amanda and Carlos made the choice to curate a healthier diet for themselves during the quarantine period of COVID-19, but found the process to be cumbersome. "We just found it difficult to eat healthy all the time and making healthy meals was a bit exhausting," Carlos said. "A healthy lifestyle has to include time and patience."
The couple decided to create their business, Java Juice Café, which offers fresh juices, smoothies, and coffee beverages. Opening Java Juice Café was their way of helping others engage in a healthy lifestyle while minimizing the work for customers. "We wanted to take all the hard work out of healthy eating for our customers," Carlos said.
They first began experimenting with various flavor blends during quarantine and created recipes that made a healthy diet enjoyable. Amanda's largest concern in transitioning to a more health-conscious diet was flavor. "I wanted to be healthy, but I wanted the things to taste good," she said. She added that healthy foods are not always associated with the most enticing flavors, so the two of them focused on making recipes filled with pleasant taste.
Amanda said one key reason their flavors are made possible is through local produce. She said locally sourced fruits, vegetables and locally-roasted coffee make a major difference in the taste of their menu items.
The Dawkins' held their first event at Columbia's International Family Church Sunday, where they set up and served almost 100 guests. Both noted that the reception was pleasantly overwhelming and that they are excited for their next steps.
Java Juice Café will have a weekly stand at Main Street's Soda City Market beginning Sept. 5. As the fall and winter seasons begin, Carlos said they will offer seasonal items like hot apple cider and other warm beverages.
Aside from selling their products at Soda City, Amanda and Carlos also accept reservations for setups at events and in neighborhoods. The pair will soon add a delivery service for customers to order items online and have them delivered to their homes.
Additional information is available on Java Juice Café's Facebook page and website.