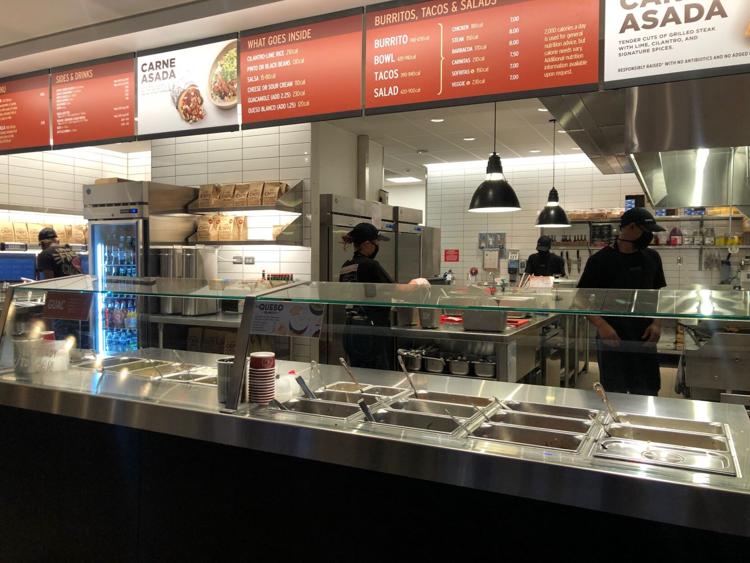 The first Chipotle Mexican Grill in West Columbia officially opened its doors to customers Wednesday.
From the construction of the building to the training of the employees, everything came together right on schedule. Chipotle field manager Brandon Henry said the store was projected to open within the first week of November.
The fast-casual Mexican restaurant is the newest business in the developing area across from Lexington Medical Center, located beside Dunkin', which just opened Sept. 22. It is located at 2871 Sunset Blvd.
The store is positioned in front of the developing Towneplace Suites, also scheduled to open soon.
Chipotle is known for its burritos, bowls, salads, tacos and guacamole. Customers choose what type of meat and ingredients they want while watching it being created in front of them.
The West Columbia Chipotle will provide a "middle point" between the Chipotle in Columbia's Vista, and the new location on Sunset Boulevard in Lexington. According to the company website, they are now hiring.