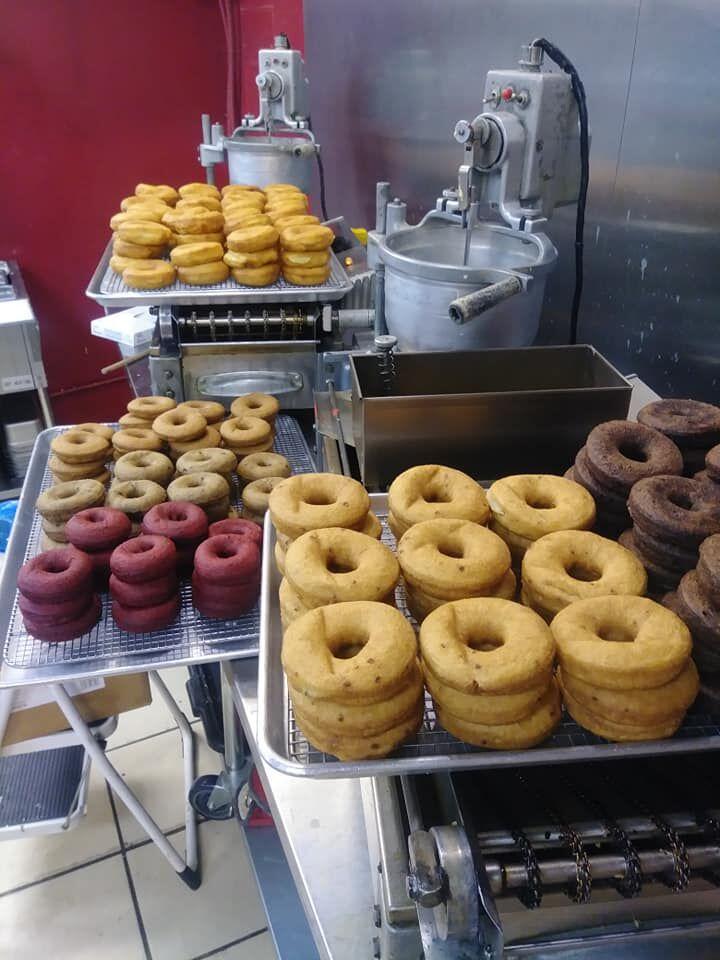 Tre Dabney and his wife Sue were heartbroken Tuesday morning when he said they arrived at their Chapin business, Chickenbutt Donuts, to find the back door had been broken into, cash was cleared from the register, and the safe was missing.
Although Dabney said he was relieved the suspect was no longer on the premises, he decided to close the store for the day to contact the police and figure out what needed to be done.
"We put the word out that we wanted to know if anyone knew anything about it. Low and behold, some of our [business] neighbors showed up with some fantastic video footage," Dabney said. "...And our Facebook following identified him [the suspect] in a matter of minutes." Although the Richland County Sheriff's Department could not confirm Dabney's comment, the department's public information officer said the case is being actively investigated, as of 4 p.m. Thursday. About two hours later, it was confirmed an arrest had been made.
In addition to Chickenbutt's Facebook followers, businesses in the White Rock, Ballentine, and Chapin communities reached out to help the Dabneys in their time of need. "Local business owners rallied to our side, too," he said. "We had a local handyman company hang a new door for us, and got a lot of support from other businesses in the area."
Dabney said the love they were shown by the community means the world to him. "It certainly justifies our decision to open a business in the Lake Murray area. The people in Ballentine, White Rock and Chapin are just fantastic. If we would have had this problem in other communities, it could have hurt us a lot more," he said.
The Dabneys wanted to show their gratitude to everyone for helping them in their time of need, so they did it the best way they knew - with donuts.
All customers who came into the business Thursday received a free donut. "They deserved it," he said. "They helped us out. Even after the free donut, they supported us. Bought enough donuts to get us moving in the right direction financially again."
Businesses that went above-and-beyond to help Chickenbutt Donuts include Monster J's Home Improvement, Dynamic Upholstery, and Lucky's Burgers, according to Dabney.
Additional information regarding the burglary case will be updated when received. Store updates can be found on the company's Facebook page. Chickenbutt Donuts is located at 2130B Dutch Fork Rd., Chapin.