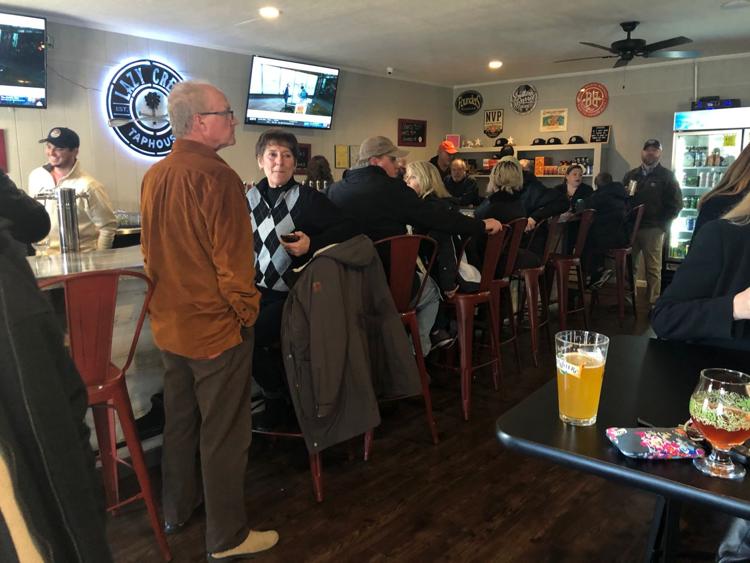 Chapin Mayor David Knight along with other community members raised their glasses as they toasted to the town's newest business Tuesday afternoon. The Greater Chapin Chamber of Commerce held a ribbon cutting ceremony at Lazy Creek Taphouse to celebrate the craft beer and wine bar's official grand opening.
Lazy Creek provides craft beer, wine and champagne on-tap, along with a variety of canned beers. At least one local food truck remains on-site during operating hours.
According to owners Dillon Greenway and Connor Pickett, they have experienced an outpouring of support and interest from locals since first opening the Lazy Creek doors mid-November. "It's been better and a lot busier than we anticipated this time of year. Every weekend we increase our sales," Pickett said. "It was cool to have the ribbon cutting later on because probably about half of this crowd is our regulars."
Crowd members complimented the new business, calling it a "needed addition" to the town. "My husband and I have come here like five times. Connor and Dillon, they're doing a fantastic job. This was well-needed," said Chapin resident Karen Donaghy.
Lazy Creek Taphouse is located at 306 St. Peter's Church Road. The facility is dog-friendly, with indoor and outdoor seating available.