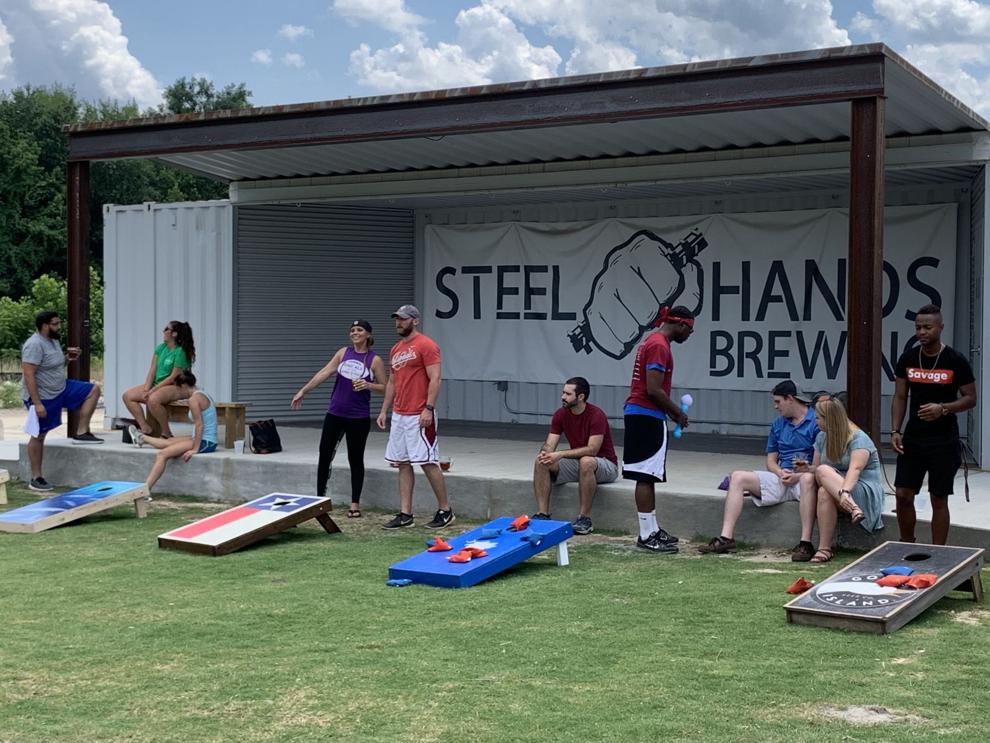 Steel Hands Brewing officials announced Friday the Cayce-based brewery will soon be expanding into Greensboro, North Carolina. The nearly $4 million investment will occupy about 28,000 sq.-ft.
The new Steel Hands location will feature a custom-designed taproom with a wood fired pizza oven kitchen, a 20-barrel production brewhouse, a stage for live music, retail area, event space, sunken beer garden and outdoor gathering space.
"Steel Hands Brewing's latest venture into North Carolina is an exciting one, and we're thrilled craft beer drinkers will be able to enjoy our hand forged ales and lagers in the rest of the Carolinas. This expansion supports and further enhances our vision of being a regional craft brewery. We're extremely thankful for this opportunity and the City of Greensboro's support as we set out to create a destination experience." said Ashley Lambert, Steel Hands Brewing, Marketing Director.
A groundbreaking was held Friday to announce the expansion the Greensboro location, will will be at 1918 and 1920 West Gate City Blvd.
Steel Hands opened its 10,000 sq.-ft. site Dec. 1, 2018 on four acres in Cayce. The facility houses a production brewing area, a 2,500 sq.-ft taproom, and an outdoor gathering space. In addition to beer, the brewery also offers a full restaurant food menu.
Additional information can be found at steelhandsbrewing.com.