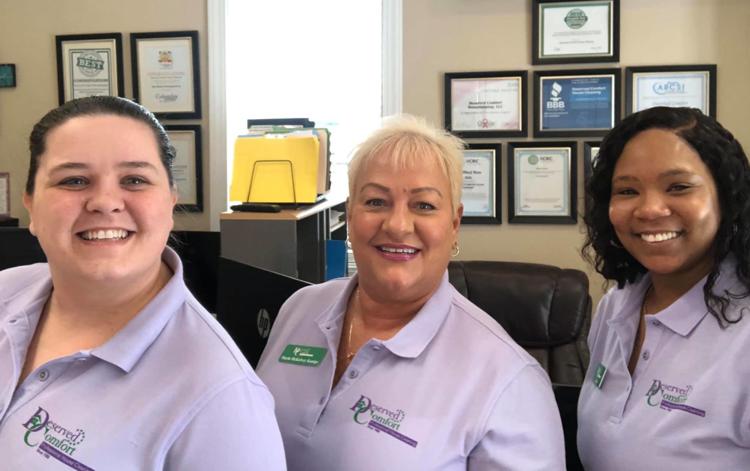 Deserved Comfort House Cleaning has been donating cleaning services to local cancer patients for the past six years through their partnership with nonprofit Cleaning for a Reason.
Since 2014, the Cayce-based company has been able to help 38 cancer patients, with a donated value of $14,010 in cleanings.
Owner Marlo McKelvey Kanipe wanted to bring heightened awareness of the cause during Cleaning for a Reason Week, April 18 through 24. The goal is to help more households battling any type of cancer receive the gift of a clean home.
"Nine years ago, I was blessed by the amazing support of my clients and my staff when I was undergoing cancer treatment," Kanipe said. "I made it our company mission to give back in every way possible. Our technicians are amazing not only for their professionalism, but also for their compassion. They are committed to helping ease the burden of home cleaning for cancer patients and their families."
Kanipe emphasized the importance of cleaning for health reasons, especially during this unprecedented time.  "As an essential business, we are working to provide clean, healthy, and safe homes for all of our clients and especially the cancer patients. All staff are trained to properly clean, sanitize, and disinfect and are equipped with masks and gloves, while also practicing social distancing."
Through partnership with Cleaning for a Reason, Deserved Comfort House Cleaning provides services for two cancer patients' homes each month for two consecutive months free of charge. This is an ongoing service to cancer patients residing in Columbia, parts of Lexington, and Irmo.
More information can be found at deservedcomfort.com.