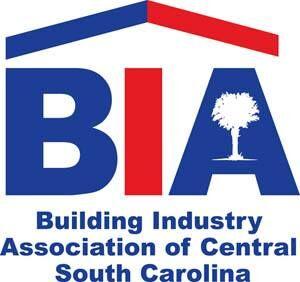 The Sales & Marketing Council of Greater Columbia, a council of the Building Industry Association of Central South Carolina, held the 32nd Annual REGAL Awards Thursday evening as a virtual event.
The event celebrates "Real Estate's Greatest Achievers & Leaders" in the greater Columbia area, and is the only award of its kind in Columbia, according to BIA officials.
The council congratulated all of the 2020 REGAL Award and REGAL Circle winners and thanked all who participated and supported recognizing Columbia's top real estate and marketing professionals in new home construction and sales.
Watch the presentation online at BIAofCentralSC.com, the BIA of Central SC's YouTube channel and the SMC Facebook page.
REGAL Award winners:
2020 Community Service Award
BIA Construction Team for Camp Cole
Hood Construction Company, Inc.
Great Southern Homes
2020 Best Website
2020 Best Special Promotion
B. The Bluffs - Saluda River Club
C. "Not a SnoBall's Chance" - Mungo Homes
2020 Best Landscape Design
Saluda Hill Landscapes
2020 Best Use of Social Media
Associate – LawyerLisa, LLC
Builder – Mungo Homes
Individual – Jeff Lawler, REALTOR®
2020 Best Radio Commercial
Associate - LawyerLisa, LLC "REFI"
B. Build on Your Own Lot- Hurricane Builders
C. Shelter in Place- Mungo Homes
2020 Best Advertising Video
C. Shelter In Place - Mungo Homes
D. ExceeD Real Estate School
2020 Best Overall Advertising Campaign
B. Saluda River Club
C. Mungo Homes
Associate - LawyerLisa, LLC
Individual - Jeff Lawler, REALTOR®
2020 Best Local Charitable Event
Jon Ryall "Live Big" Scholarship
Kim O'Quinn
2020 Best Interior Merchandising
$150,000-$199,999: Great Southern Homes - Stillwater Model, The Deacon
$200,000-$275,000: Mungo Homes - The Kershaw
Over $400: Saluda River Club - The Belvedere
2020 Best Product Design
DETACHED
Under 1500 Sq. Ft. Production Builder: Great Southern Homes - The Olivia
1501-1800 Sq. Ft. Production Builder: Great Southern Homes - The Wisteria
1801-2200 Sq. Ft. Production Builder: Mungo Homes - The Kershaw
2201-2600 Sq. Ft. Production Builder: Mungo Homes - The Palmer C
2601-3000 Sq. Ft. Production Builder: Mungo Homes - The Campbell
3001-3500 Sq. Ft. Production Builder: Mungo Homes - The Warwick
Over 3500 Sq. Ft. Production Builder: Mungo Homes - The McKenna
ATTACHED
Under 1500 Sq. Ft. Production Builder: Mungo Homes - The Wilder II
1501-1800 Sq. Ft. Production Builder: Great Southern Homes - The Meritage
2201-2600 Sq. Ft. Custom Builder: Saluda River Club - The Belvedere
2020 Best Outdoor Living Space
Saluda River Club - The Belvedere
2020 Best High Performance Home
The Bentgrass at Colony Lakes
Great Southern Homes
2020 Mortgage Member of the Year
Lauren Foster, Guild Mortgage
2020 Attorney Member of the Year
Gary Pickren, Blair Cato Pickren Casterline
2020 Marketing Professional of the Year
Kim O'Quinn, Mungo Homes
2020 Sales Support Specialist of the Year
Michael Hodaly, Great Southern Homes
2020 Internet Leads Specialist of the Year
Tiffany Fox, Mungo Homes
2020 Closing Coordinator of the Year
Lynda Apple, Stanley Martin Homes
2020 Sales Executive Rookie of the Year
Katie Ruonala, Mungo Homes
Sales Executives of the Year
Under $200,000 - Robin Cunningham, *Great Southern Home/CBR
$200,000-$250,000 - Shelly C. Garner, *Great Southern Home/CBR
$250,000-$300,000 - Xavier Smith, DR Horton
$300,000-$350,000 - Diane Jones, Mungo Homes
$350,000-$400,000 - Dana Jones, Stanley Martin Homes
Over $400,000 - Len Ross, Saluda River Club Realty
2020 Mortgage Lender of the Year
Under $250,000 - Erica Ergle, Ameris Bank
$250,000-$300,000 - Gina Bush, Midland Mortgage Corporation
Over $300,000 - Tricia Vinson, Ameris Bank
2020 Community of the Year
Single Community: Mungo Homes - Bluefield
Master-Planned: Saluda River Club
2020 Phoenix Award
Great Southern Homes - Colony Lakes
2020 Chairman's Award
Elizabeth Madden
SMC REGAL CIRCLE Agent Awards
Over one million
Kathy Stenson, Coldwell Banker Realty
Donna Arvay, Keller Williams Columbia
April Stroud, Resource Realty Group
Nathan Arnold, Hurricane Builders
Kate Sweeten, RE/MAX Purpose Driven
Jamie Fite/Tara Rogers, ERA Wilder Realty
Team Donna, Lake Carolina Properties
Renea Carter, RE/MAX Summit
Chase Burley, Mungo Homes
Peaches Holmes, Stanley Martin Homes
Claudia Mann, RE/MAX Summit
Ian MacDermut, Eastwood Homes
Stephanie Gardiner, Great Southern Homes represented by Coldwell Banker Realty
Allyson Adams, Mungo Homes
Leigh S. McElveen, ERA Wilder Realty
Over two million
Karl Radley, Great Southern Homes represented by Coldwell Banker Realty
Leisha Smith, Stanley Martin Homes
Jeannie Hickman, Eastwood Homes
Macy Long, Stanley Martin Homes
Creighton Edmonds, Great Southern Homes represented by Coldwell Banker Realty
Johanna Perez, Great Southern Homes represented by ERA Wilder Realty
Angela Lorick, Eastwood Homes
Mary Wilson, Mungo Homes
Ross Cleary, Stanley Martin Homes
Cameron Queen, Stanley Martin Homes represented by ERA Wilder Realty
Over three million
Simantha Robinson, Great Southern Homes represented by Coldwell Banker Realty
Nina Stark, Eastwood Homes
Sheena Cleaver, Stanley Martin Homes
Keiya Oliver, Stanley Martin Homes
Susan Hull, Great Southern Homes represented by RE/MAX Summit
Sheena Faust, Mungo Homes
Robert Rasley, Eastwood Homes
Laura Riley, Stanley Martin Homes
Curtis L Jones, Stanley Martin Homes
Avril Brown, Better Homes & Gardens Real Estate Medley representing McGuinn Hybrid Homes
Donna Neese, Great Southern Homes represented by Coldwell Banker Realty
Amy Piner, Stanley Martin Homes
Jessy Jeffcoat, Great Southern Homes represented by Coldwell Banker Realty
Ana Dias, Great Southern Homes represented by Coldwell Banker Realty
Over four million
Phillip Jenkins, Great Southern Homes represented by Coldwell Banker Realty
Amanda Holgate, Paradigm Real Estate Group
Leanne Yates, Better Homes & Gardens Real Estate Medley representing McGuinn Hybrid Homes
Adam Rickard, Stanley Martin Homes
Katie Ruonala, Mungo Homes
Susie Ray, Mungo Homes
Willette Wilson, Stanley Martin Homes
Niama Lewis, Keller Williams Realty
Over five million
Hal McGee, Great Southern Homes represented by Coldwell Banker Realty
Jimmy and Laura Derrick Team, Coldwell Banker Realty
Robin Cunningham, Great Southern Homes represented by Coldwell Banker Realty
Allison Page, Mungo Homes
Alicia Baker, Eastwood Homes
Kimberly Byrd, Great Southern Homes represented by Coldwell Banker Realty
Shayla Riley, Coldwell Banker Realty
Christina Myers, Mungo Homes
Over six million
Ashley Bennett Johnson, Great Southern Homes represented by Coldwell Banker Realty
Theresa Lufkin, DR Horton
Jessica Chase, Stanley Martin Homes
Rachel Tison Lovaas, Mungo Homes
Billy Sinnett, Stanley Martin Homes
Chuck Lawrence, Mungo Homes
Brooke Braswell, Great Southern Homes represented by RE/MAX Summit
Over seven million
Lindsay Small, Mungo Homes
Rhonda K Portee, Great Southern Homes represented by Coldwell Banker Realty
Elizabeth Burnett, Mungo Homes
Xavier Smith, DR Horton
Annette Lambert, Mungo Homes
Michelle Engwall, Stanley Martin Homes
John Coleman, Mungo Homes
Over eight million
David Luther, Mungo Homes
Nicole Davis, Executive Construction Homes represented by Coldwell Banker Realty
Charelle M. Collins, DR Horton
Over nine million
Team Longview-Paul Perkins/Stephanie Berquist, Stanley Martin Homes
Over 10 million
Jamie Boney, Mungo Homes
Dana Jones, Stanley Martin Homes
Over 11 million
Shelly C Garner, Great Southern Homes represented by Coldwell Banker Realty
Joey Hardee, Mungo Homes
Over 13 million
Len Ross, Saluda River Club Realty
Over 15 million
Montgomery & Reames Team, Great Southern Homes represented by Coldwell Banker Realty
Over 16 million
Diane Jones, Mungo Homes
REGAL Top 10 Builders
1. Mungo Homes
2. Great Southern Homes
3. Stanley Martin Homes
4. D R Horton
5. Hurricane Builders
6. McGuinn Hybrid Homes
7. Eastwood Homes
8. Saluda River Club
9. Executive Construction Homes
10. Magnolia Custom Homes
SMC REGAL Circle Sales Manager Awards
Bronze Citation
Terence Smith, Re/Max Southern Collection
Gold Citation
Lynwood Munsey, The ART of Real Estate
Mike Taylor, Coldwell Banker Realty
Trey Whitmire, Coldwell Banker St. Andrews
Platinum Citation
Jeremy Gould, Hurricane Builders
Crystal Citation
Carrie Collins, Coldwell Banker Realty
Sally Newell, Coldwell Banker Realty
Heather Holbrook, DR Horton
Diamond Citation
Sally Rymer Hoard, Stanley Martin Homes
David Zeagler, Great Southern Homes represented by Coldwell Banker Realty
Christina Scott & Robert Penny, Great Southern Homes
Chris Inabinet & Amanda Ball, Mungo Homes
SMC REGAL Circle Mortgage Manager Awards
Crystal Citation
H. Steve Ray, Ameris Bank
Seth Albright, Guild Mortgage
SMC REGAL Circle Mortgage Lender Awards
Over 1 Million
Darrel Long, Guild Mortgage
Over 2 Million
Clay Henry, Guild Mortgage
Cole Krantz, Midland Mortgage Corporation
Beth Quick, Guild Mortgage
Over 3 million
Alicia Blevins, Ameris Bank
Owen Edwards, Guild Mortgage
Over 4 million
Lamont Watson, Guild Mortgage
Over 5 million
Beth Walker, Guild Mortgage
Lauren Sawyer Foster, Guild Mortgage
Over 6 million
Erica Ergle, Ameris Bank
Heyward Cathcart, Guild Mortgage
Over 10 million
Athena Leventis, Guild Mortgage
Over 14 million
Gina Bush, Midland Mortgage Corporation
Over 21 million
Tricia Vinson, Ameris Bank