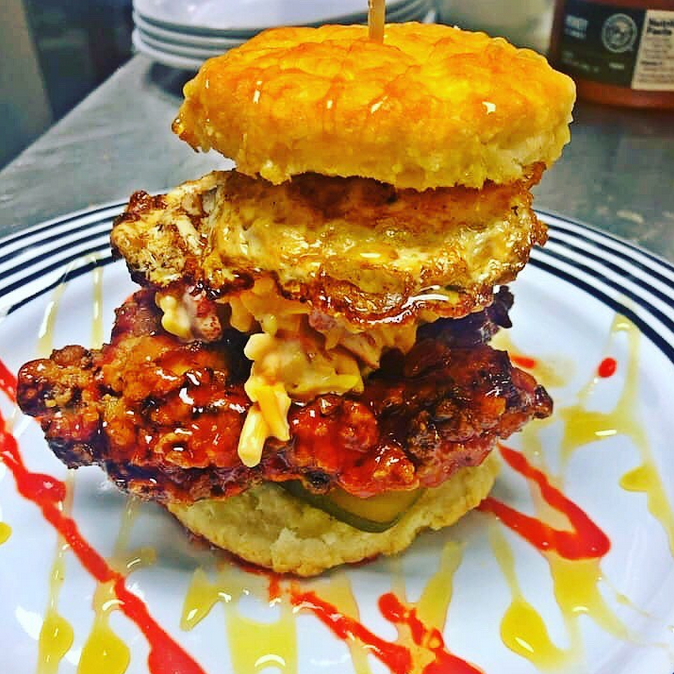 A new restaurant in Columbia is about to take biscuits and gravy to the next level.
Bubba's Biscuit, located at 612 Whaley St. (in the former White Duck Taco location), will be offering an entire menu that revolves around biscuits. Owner Arif Rizvi, with the help of his daughter Zoya, said they're excited to provide a new dining option to the area.
"The whole idea is to bring something new to the community, and to our guests. We want to make it into an awesome, cool restaurant," he said.
Rizvi listed a few different menu items that will be available. "You can get a Philly cheesesteak biscuit with onions, mushroom gravy, pepperjack, and comes with your choice of egg how you want it cooked," he explained. A variety of other biscuit dishes will be offered including "biscuit bowls" with gravy, eggs and sausage. Homemade sauces like habanero aioli, or sweet chili will be just a few of the ways the Bubba's Biscuit team can top off the dish. They will even offer a gluten free biscuit and gravy, too.
Customers looking for something sweeter, or with less breading, will be able to try chia pudding bowls with honey, strawberries and Nutella, or oatmeal with other topping options. Rizvi said as the restaurant progresses over the next couple weeks, these items will be introduced.
One of the main points Rizvi wants his customers to know is that Bubba's Biscuit is meant to be an affordable place to dine. Menu items range from approximately $3 to $9. "It's meat to be affordable for everybody, where you're not coming in and dropping like 15 bucks to have coffee and a meal. And you'll be full," he added.
The new restaurant is scheduled to officially open Friday. Rizvi said their hours will likely be 7 a.m. to around 2 or 3 p.m. The store will be available for venue rentals in the evenings. A second location on Lexington's Main Street is scheduled to open in November. More information can be found on Bubba's Biscuit Facebook page.