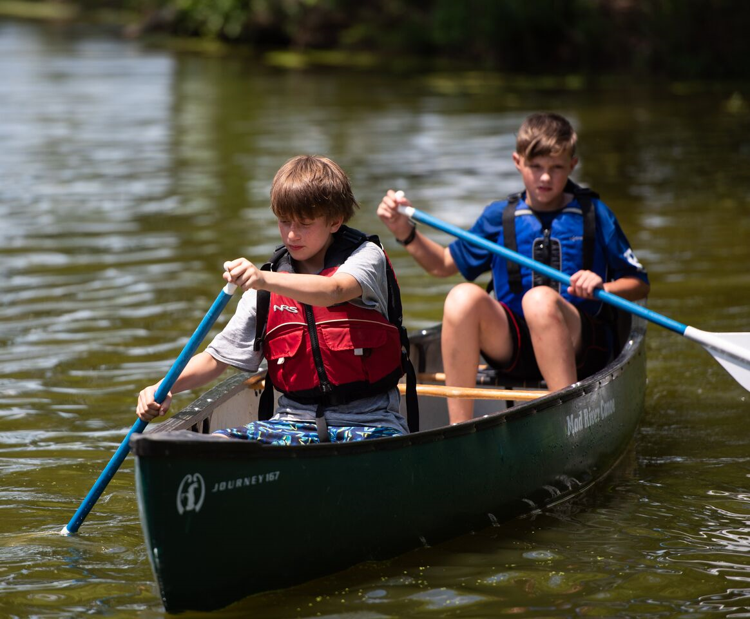 The Boy Scouts of America, a scouting program that has existed in the United States since 1910, has over 2.3 million members and 1 million volunteers nationwide. To better serve local scouts, the nonprofit is governed by 272 local councils, each presiding over a certain geopolitical area.
The Indian Waters Council governs scouting in the greater Midlands area, serving scouts in Lexington, Richland, Saluda, Fairfield, Kershaw, Calhoun, Orangeburg, and Bamberg counties.
Doug Stone is the executive director of the Indian Waters Council. Its headquarters, along with the George C. Fant Scout Service Center, are located on 715 Betsy Dr., approximately four miles from downtown Columbia.
During the pandemic, Stone and his staff/volunteers haven't been working from the office. The Boy Scouts national headquarters in Irving, TX, closed its doors March 18, and Indian Waters soon followed.
With the scout shop closed, all retail employees were furloughed. "When we open up our office again, which we hope is soon, the shop will likely open that time as well," he said.
In the meantime, Midlands scouting continues virtually.
"Almost everything is at home or online," he said.
The most popular course is the online merit badge program. Earning merit badges is required for scouts to advance rank in the program, especially for those aiming to reach 'Eagle Scout,' scouting's highest honor.
Stone said several merit badge courses are available, including entrepreneurship, cooking, hiking, scholarship, family life, and collections.
An online Cub Scout program is available, as well as virtual field trips, among other educational tools made available online via the Indian Waters website.
"Our job is to help encourage scouts, parents, and leaders to stay plugged into scouting at this time," Stone said.
Not all merit badges can be earned in a classroom setting, though. "We're eager to put the 'outing' back in scouting," he said. Stone and his colleagues aim to best serve Midlands area scouts in any way possible during the meantime.
Stone commended the continued help from hundreds of unpaid volunteers, who have been essential to the non-profit's operation. Leaders meet regularly via Zoom to discuss strategy.
BSA council executive boards are made of local adult community leaders, who determine Indian Waters' activities, policies, and resolutions. Adult volunteers are also responsible for leading individual troops.
Cub scouting, designated for youth aged 6-11, is tight-knit, family centered, and based on learning home skills. With over 2,000 members, it's Indian Waters most popular program.
Despite the pandemic, cub scouting has continued without much interruption. Cub Scouts have still been able to complete lessons, activities, and badge requirements.
"They have more time to be at home with their families," Stone said.
But many activities essential to Boy Scouts have been cancelled, creating challenges for the nonprofit. "There are a lot of things you can't do, like camp out or cook over a campfire at camp," he said.
National BSA filed for Chapter 11 bankruptcy in February. Local councils and troops were not included. Stone said that Indian Waters has still faced struggles, and could face problems if summer camp isn't held. Camp Barstow, located in Saluda, has been open since 1930.
"It's a challenge because a lot of our donors are having challenges keeping their own jobs," he said. According to Stone, finding donors now is more important than ever.
Troops from all over the southeast attend the annual camp, and 75% of registrations were filled prior to the coronavirus. Stone said that Indian Waters wants to open camp, but will prescribe to all health and safety requirements when making a decision.
Scouting instills important values in youth during the coronavirus, Stone said. The scouts are completing service projects for first responders, providing food supplies and moral support, and reaching out to isolated veterans at home, according to Stone. "It's great to see the scouting family rise to the occasion," he said.
"We're teaching them to become trustworthy and dependable during a time of challenge. Now, they will be more prepared for life," he said.