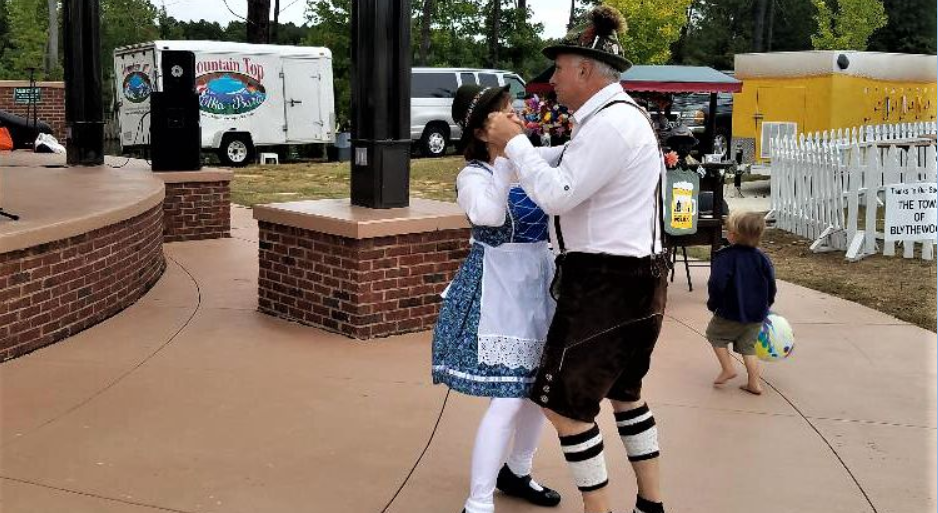 It's almost time for German beer to be pouring and polka music to be  playing in Blythewood.
Plans are coming together for the town's third annual Oktoberfest. This year's free event will have a lengthened time frame, beginning with entertainment Friday evening and continuing throughout the day Saturday.
Blythewood Chamber executive director Phil Frye said he is excited to make it work again this year, and hopes to see everyone at the in-person event. The Oktoberfest will be held at Doko Meadows Park, beginning Oct. 1 at 6 p.m. According to chamber officials, Friday night's live music will be from Wrong Side of the Tracks, followed by OOPS Polka Band, and will continue until 9:30 p.m.
Saturday's fun will begin at 8 a.m. with a Volksmarch, where participants can hike the Doko Meadows Park trails, visit the local historic sites and interact with local businesses through Town Center District of Blythewood. The live entertainment will continue throughout the day beginning at 10 a.m., featuring Steubenville Tootlers, Cow Patty Bingo, Tokyo Joe and the Blues Deluxe Band. Saturday's activities will include Kindertown children's games, a traditional German Trachten dress contest, and a yodeling contest.
Both days will have beer, bratwursts, "fair food," ice cream and other sweets. Souvenir logo beer mugs will be available for purchase. Vendors will be on-site offering themed merchandise including t-shirts, hats, and aprons.
Frye was confident the event will take place, despite any potential COVID setbacks.
"We pulled it off during COVID last year," he said. "We made it work with all the restrictions. So you think I can't put it together? Wrong," he said.
A portion of event proceeds will be donated to non-profit charities. Sponsorship opportunities are available. Doko Meadows Park is located at 100 Alvina Haygood Cir. Learn more at blythewoodchamber.com.