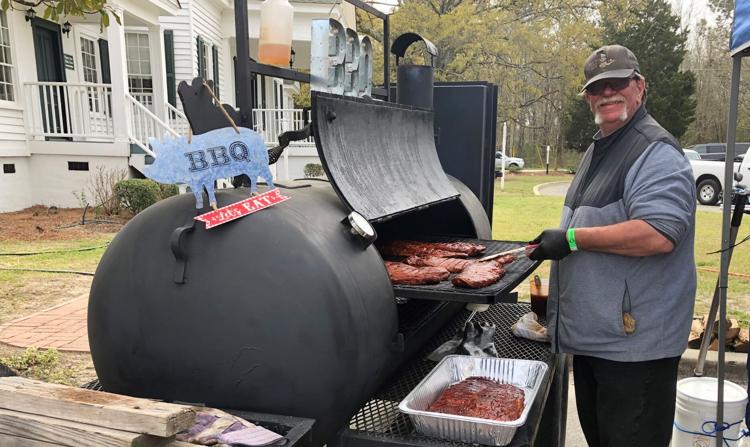 The hundreds of area residents who visited Blythewood's Rib Fest cookoff in March did more than enjoy grilled meat and tangy sauce — they also helped raise $6,000 the Blythewood Chamber donated this week to two area nonprofits.
The chamber awarded checks for $5,000 to the Big Red Barn Retreat and $1,000 to the Stone House at its annual meeting Tuesday at Doko Manor.
The Big Red Barn Retreat provides services to active duty service members, veterans and first responders dealing with post-traumatic stress disorder or other mental health issues. Programs include yoga, tai chi, art therapy, gardening, equine-assisted psychotherapy, and peer-to-peer mentoring.
The Stone House is home to the Blythewood Counseling Center, a ministry of Trinity United Methodist Church in Blythewood. It offers counseling services for personal, marital or family difficulties.
The chamber also announced at Tuesday's meeting the board members for fiscal year 2020-2021 elected by chamber members. They are Joseph Bernard with Providence Health, Jasmin Fonce with Mekra Lang, Tom Gawinski with Aurora IT, Arieal Humphries with Grow Financial, Yvette Pearson with Watercrest Senior Living, Derrek Pugh with S.C. Youth Challenge, and Mike Ross with JMR Corp/Professionals of Blythewood. Maria Owens of Richland School District 2 also was appointed to an ex-officio seat.