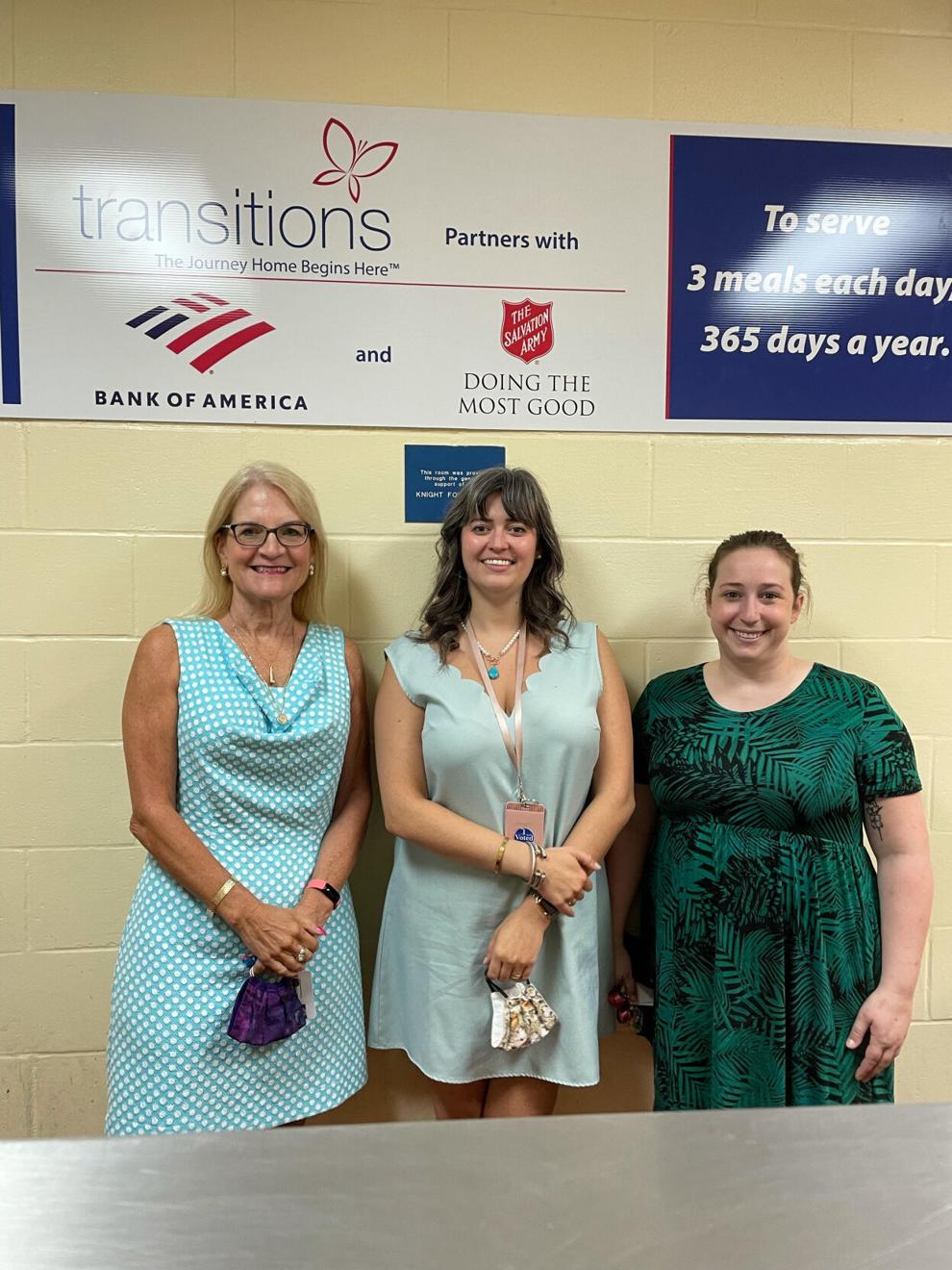 Officials from Columbia's Transitions Homeless Center unveiled a new sign in the facility's kitchen serving area Wednesday, representing an important partnership with two valued donors.
Transitions houses 260 clients almost every night of the year, and another 80 to 90 who stay at the center during the day. Non-resident clients receive lunch every day, and residents receive three meals.
Bank of America made a recent contribution to the organization, donating $54,000 to fully fund ingredients for the next year's meals, and to cover expenses like utilities, kitchen repairs and building maintenance.
"We sat around as a leadership team and we stepped up and said we wanted to provide, and we did just that," said Nicole Scott, Bank of America Columbia market executive.
Mark Hocutt is the Bank of America Senior Vice President, who also serves on the Transitions board. He said the bank has committed $1.25 billion to help advance racial equality and economic opportunity within South Carolina over the next five years, focusing on creating opportunity for communities and people of color. The decision to help Transitions, according to Hocutt, is something he feels strongly about.
"I'm very proud, we work for a great company that believes in giving back, and we're just part of the culture Bank of America instills in all our employees," he said. The bank has helped fund Transitions since its inception in 2011, and many employees have also spent time volunteering at the facility.
In addition to Bank of America, the Salvation Army has been a longstanding partner of Transitions and was also represented on the new sign.
All client meals are prepared on-site each day by the Salvation Army, with the cost of food being split between the the organization and Transitions. Meals include a fresh salad bar and diabetic snacks for those who need them. Meals are also prepared for clients who work, so they are able to take something with them if their work hours disable them from being able to eat on-site.
Vice President of Advancement at Transitions, Elizabeth Igleheart, said she is grateful to both organizations for their continuous generosity. "Transitions never reduced serves or bed capacity during the pandemic, and the Salvation Army was right by our side every day cooking meals and helping us keep our clients nurtured and nourished," she said. "And we are thrilled to have the Bank of America as a key member of this partnership."
More about Transitions Homeless Center can be found on transitionssc.org.