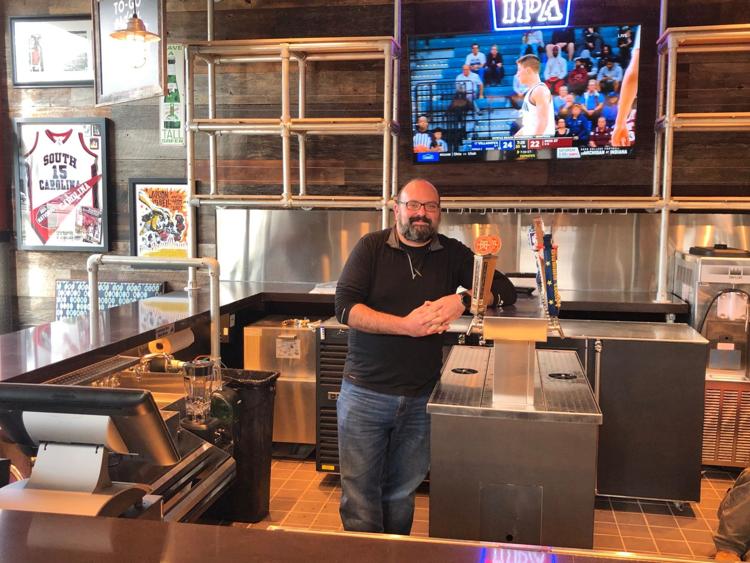 The "baddest burger in town" is about to be available in Forest Acres. Bad Daddy's Burger Bar is scheduled to open at 4623 Forest Dr. on Dec. 9.
According to General Manager John Leopard, the Colorado-based restaurant can be described as an upscale burger bar, with a rock-and-roll themed atmosphere. "We have a lot of nostalgic relics and artifacts on the walls," he noted. Since the ceilings in restaurant are 25 ft. high, there is a considerable amount of decor to observe, much of it South Carolina-related.
The restaurant offers a variety of burgers varying in meat options from beef and bison, to tuna and vegetarian black bean. One of the most popular, according to Leopard, is the "bad ass burger." It comes with a 10oz patty, house-made American cheese, buttermilk-fried bacon, horseradish mayo, lettuce, tomatoes and pickles. "It's our novelty flagship burger. When it's made properly and stacked up, it's about eight inches tall," he said.
Although signature burgers are available, Leopard said guests see the dozens of topping options and tend to create their own. "I've seen people put bananas and peanut butter on a burger," he laughed. "You name it, we can do it. If we've got it in the house, you can have it." Additionally, some of the most popular non-burger options are the entree salads with 35 different topping options, according to Leopard. The menu also offers gluten-free, vegetarian and vegan items.
There will be two types of dessert: banana pudding and milkshakes. The hand-spun shakes are available in flavors like snickers and salted caramel pretzel. However, like the burgers and salads, customers can also create their own milkshake flavor. The full bar will have 24 beers on tap, for those looking to sip on something a little stronger.
Now that the finishing touches are being put on the store and staff training is about to begin, Leopard said he and the team are anxious to serve the residents of Columbia. "It's exciting, we're just chomping at the bit ready to go right now," he said. "We're ready to rock and roll."
The restaurant has a seating capacity of 170, including a heated outdoor patio that is pet-friendly. This is the 40th Bad Daddy's location, and the fourth in South Carolina.
Bad Daddy's will be open from 11 a.m. to 10 p.m. Sundays through Thursdays, and extended to 11 p.m. Fridays and Saturdays. Leopard said they are still hiring - interested parties may email work4baddaddys.com. More information can be found at baddaddysburgerbar.com