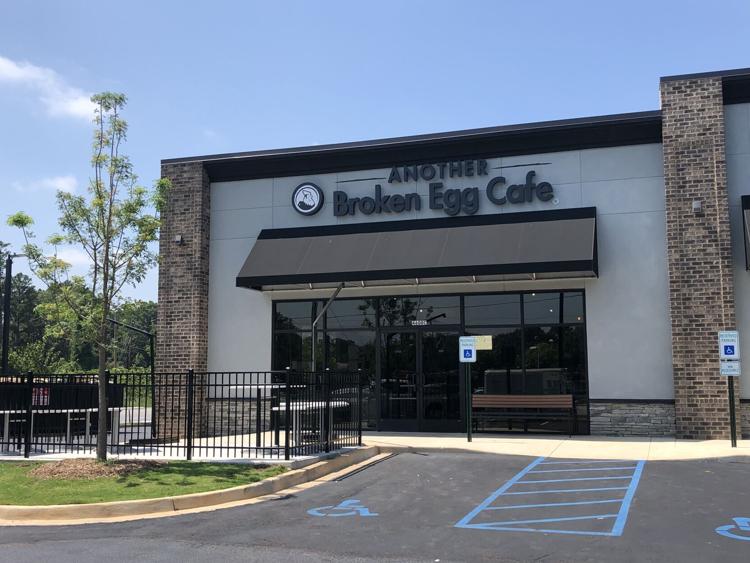 Drivers on Garners Ferry Road in Columbia may have noticed a new restaurant developing across the street from Applebee's. Another Broken Egg Cafe, located at 4600 Devine St., is scheduled to open September 14. Staff members are looking forward to introducing Columbia diners to a new experience.
Another Broken Egg will be a breakfast and brunch-oriented establishment, open from 6 a.m. to 2 p.m. The restaurant will offer a number of features, making it different from other brunch spots in the area.
Traditional favorites will be available such as fried eggs, hash browns and bacon, in addition to more unique dishes such as lobster-and-brie omelets, and grits with melted Gouda cheese. Popular brunch dishes like eggs Benedict come in a variety of options including smoked salmon Benedict, crab cake Benedict, or eggs blackstone Benedict.
Another feature of the restaurant will be its full service bar. Traditional mixed drinks, wine and beer will be offered. Additionally, other brunch cocktails like mimosas, bloody marys and Irish coffee will also be available.
"For a chain that began with one store in Mandeville, Louisiana in 1996, ABE has come a long way with 70 locations throughout the southeast and new stores going into Ohio and Michigan," said general manager Bruce Montondo.
According to the company's website, this will be the fourth Another Broken Egg in South Carolina, with others located in Greenville, Charleston and Mt. Pleasant.
Additional information can be found at anotherbrokenegg.com.