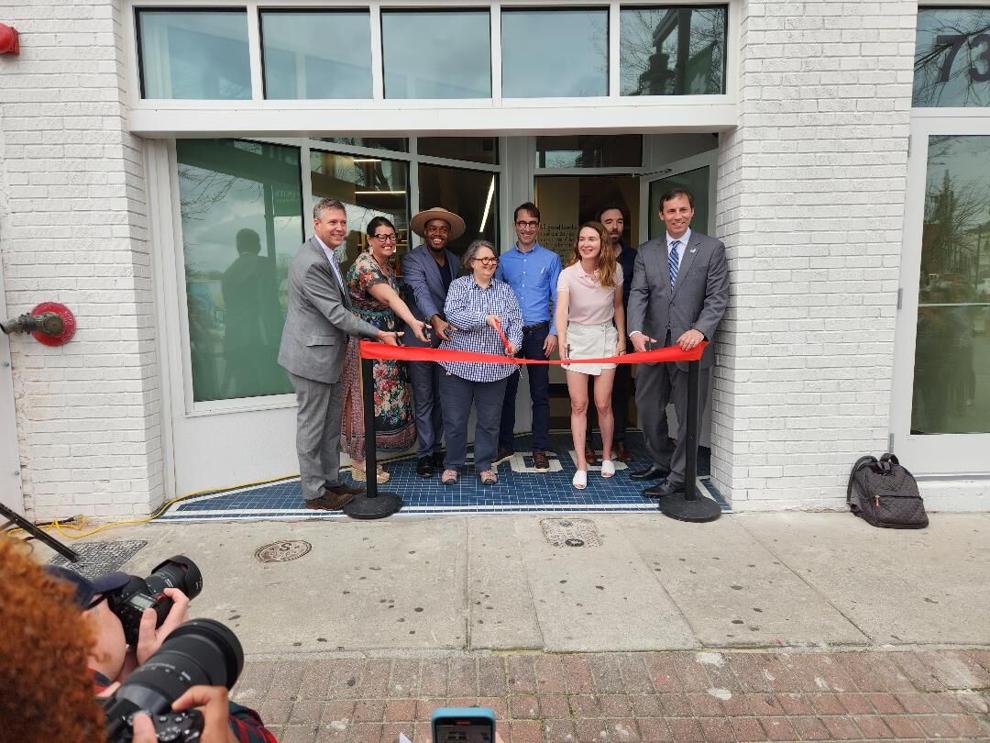 All Good Books opened with a rousing welcome to book lovers everywhere Thursday afternoon. Roughly 200 attendees to the new Five Points business were afforded an up-close look at Columbia's latest bookstore.
All Good Books is located at 734 Harden St and sells new books of all kinds. The store's inventory features a fiction section, young adults area, a reading room with a community table for book groups, and more specialty non-fiction located far back in the store.
The store's name comes from a quote from Ernest Hemingway prominently displayed on a pillar in front of the store's entrance. The lantern logo, created by local artist E. Henderson, symbolizes the spirit of adventure, shining a light on the unknown and promoting community, which characterizes this store as much as anything else. All Good Books Co-Owner Clint Wallace shared how so many contributed.
"Over 600 people contributed financially to our Kickstarter campaign and are now Funding Members," said Wallace.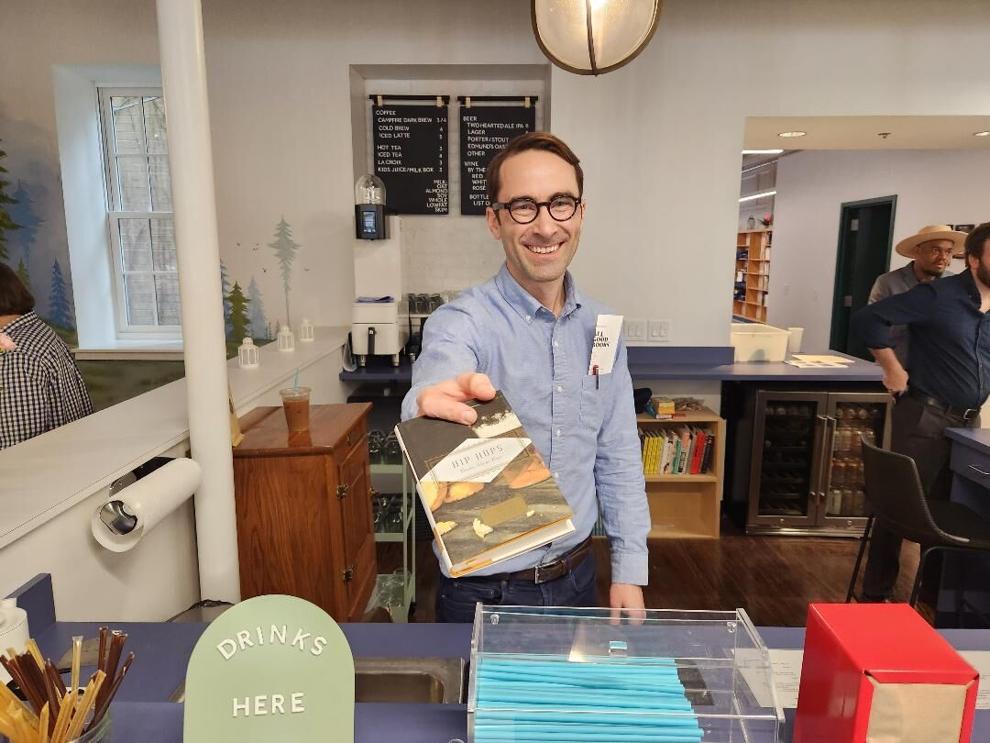 City of Columbia Mayor Dan Rickenmann attended the ribbon-cutting ceremony and was one of the speakers. He spoke about the growth of Five Points and shared historical information about the All Good Books building.
"There has been substantial growth in this part of Columbia. In the past 14 months, we have had 1100 new business ribbon-cuttings like this one." The enthusiasm among new owners for 5 points real estate continues strong," he said and noted that even when a business closed in Five Points, there inevitably were ones right behind it to fill in.
The building was built over 100 years ago in 1922 and was called the Hair Building. Most recently, it was a college bar called the Thirsty Parrot, and prior to that, it was the Parthenon Restaurant, a battery store, a law office, and an insurance office.
All Good Books' community involvement is reflected in other ways; on Friday, one day after its official opening, the store hosted a book talk and signing with Jay Flemming, author of An Autistic Man's Guide to Life. Then Monday, March 13, an author event featuring the First Lady of Iceland, Eliza Reid, will be held at 6 p.m.
Interested book lovers can learn more at allgoodbooks.com.