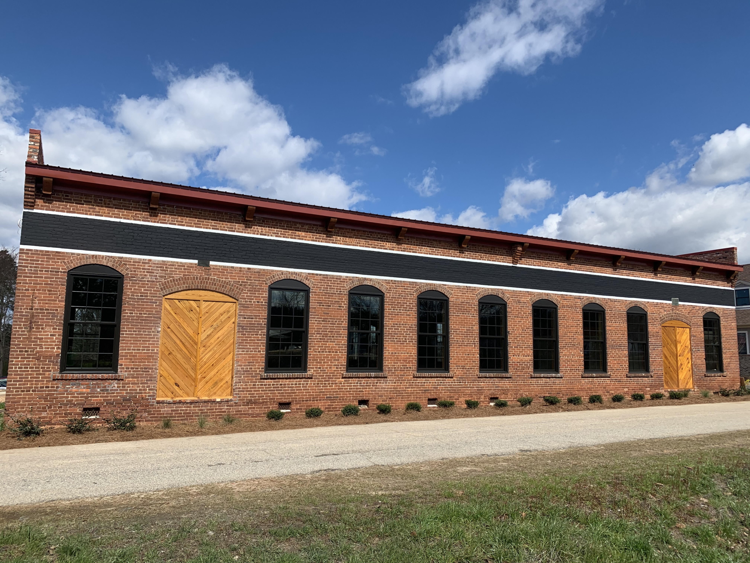 A historic building in Little Mountain – about four miles outside of Chapin – has sat abandoned for nearly 30 years, until recently. Ruth Ann Cartwright and her husband Carmen decided to begin a new retirement venture and purchased the dilapidated building. According to Cartwright, it was originally built in 1904 and was used for pressing seed into cotton oil. Now, The Cotton Press will be used as an event venue accommodating up to 350 people.
"It had been neglected and the roof was coming in in areas, but we were able to salvage the original timbers and incorporated that wood into the building," said Cartwright. The couple had the structure taken all the way down to the brick, but she said it was important to her that they maintain the venue's historical integrity.
Cartwright described The Cotton Press as an "elegant industrial space." The facility offers 5,000 sq.-ft. of usable space with a 30x34 ft. patio, bridal suite, large staircase, caterer's kitchen, brick arches and a balcony. There are 75 parking spaces available including four handicapped spots.
The Cotton Press houses a unique outdoor bar area. "We have a 1945 city bus that was on-site, and we've cut it in half and used the front half as an outside bar," Cartwright explained.
The venue is approximately two miles off I-26 and a straight-shot down Hwy. 76 coming from Chapin. It is located at 199 W. Church St. Cartwright said they have already booked 14 weddings for the space, so far.
There will be a ribbon cutting and grand-opening celebration for the venue Saturday, March 21 from 12 to 4 p.m. Cartwright said many locals have been anticipating the event. "The town has been so grateful that someone has taken an eye sore and turned it into something beautiful," she said. "We've just gotten so many people saying they can't wait to see what's inside." She welcomes all who are interested to come by during the grand opening.
More information, including more transformation images and pricing, can be found at thecottonpress.com.